Dogs are not just pets but part of the family. As dog owners, it's essential to provide them with the best care possible. This includes giving them the right equipment and accessories like dog crates and apparel.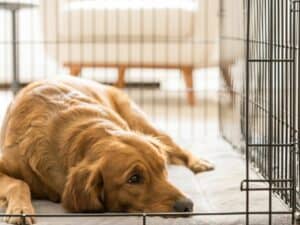 Dog crates provide a safe and secure space for your pooch while you're away, and dog apparel can keep them comfortable no matter the weather. With so many options available in the market, it can be overwhelming to choose the best products for your furry friend.
In this post, we're going to take a look at the top dog crates and dog apparel to ensure that you're providing the best for your four-legged family members.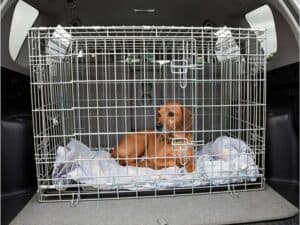 Top Dog Crates for Your Furry Friend
As a dog parent, finding the right crate for your furry friend is essential. Not only can it provide them with a safe and secure space to retreat to, but it can also assist with potty training and prevent destructive behavior.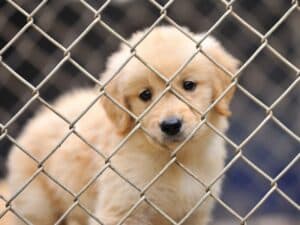 With countless options on the market, we've narrowed it down to five top dog crates that are sure to meet your pup's needs.
1. MidWest Homes for Pets XXL Giant Dog Crate
This crate is perfect for large dog breeds, as it can hold dogs up to 110 pounds. It measures 54″L x 37″W x 45″H and has a double-door design for easy access. Additionally, it features a divider panel that allows you to adjust the size of the crate as your puppy grows.
2. Petmate Ultra Vari Kennel
If you're looking for a crate that's great for both indoor and outdoor use, the Petmate Ultra Vari Kennel is an excellent option. It's made from heavy-duty plastic and can provide your dog with a secure and comfortable space. It's also airline-approved, so you can bring your dog with you on trips.
3. Carlson Pet Products Secure and Foldable Single Door Metal Dog Crate
If you're short on space, this crate is perfect as it's both foldable and compact. It's also easy to clean as it has a removable and washable tray. Additionally, it's designed to be durable and secure, making it a great option for dogs that like to chew.
4. Merry Products Triple Door Dog Crate
The Merry Products Triple Door Dog Crate is a stylish option that includes three doors for convenience. It's made from wood and features a removable plastic tray for easy cleaning. The crate's overall design also enhances your home decor's aesthetic appeal.
5. SmithBuilt Heavy Duty Dog Crate
If you have a particularly strong or active dog, the SmithBuilt Heavy Duty Dog Crate is an excellent option. It's made with 20-gauge steel and has reinforced metal bars to ensure your pup stays contained. It's also rust and corrosion-resistant, making it a durable addition to your home.
Dog Crate Round Up
Whether you're seeking a crate for potty training, traveling or creating an enclosed space for your pup to retreat to, these top dog crates are a great place to start.
Remember to consider your furry friend's size, activity level and specific needs when choosing the right crate. By finding the right crate, you're providing them with a safe and secure space and ensuring their long-term health and happiness.
Top Dog Apparel: Coats, Costumes, Eyewear, Booties, and Life Jackets
Dogs are not just pets, they are family members. Just like how we dress in comfortable and stylish outfits, our fur-coated friends also need the proper attire to feel comfortable and stay safe.
There are plenty of options available in the market regarding dog apparel, but we've handpicked the top styles that we believe are necessary for any dog owner.
1. Dog Coats
Dog coats are essential, especially in cold weather. These provide warmth and protection to your furry friend. Dog coats come in different materials, including wool, fleece, and waterproof.
Measuring your dog's size before buying is important to get the right fit. Coats are available in fun and vibrant colors to keep your dog stylish while keeping them warm.
2. Dog Costumes
Dog costumes are not just for Halloween. Dog owners love to dress up their pets in different costumes and take them to events and parties. From superheroes to Disney characters, the options are endless.
Costumes are also available for different seasons, like Santa Claus costumes for Christmas or bunny costumes for Easter.
3. Dog Eyewear
Dog eyewear is not just a fashion accessory. They come in handy when your dog has eye problems or while playing outside on a sunny day. Dog sunglasses help to protect your dog's eyes from harmful UV rays and dust. Different styles of sunglasses are available in the market, from aviators to sports sunglasses.
4. Dog Booties
Dog booties are a must-have for any dog owner who lives in cold weather areas. These provide protection to your dog's feet from snow, ice, and harmful chemicals used on sidewalks.
Some dogs also wear booties to protect their feet from hot concrete or hiking trails. Booties also come in different sizes, colors, and materials.
5. Dog Life Jackets
Dog life jackets are necessary if you plan on taking your dog out on a boat or for a swim. Even dogs who are good swimmers can get tired or stuck in currents. Life jackets provide buoyancy and keep your dog afloat. They also come with reflective strips to help with visibility in low light conditions.
Why the Right Dog Apparel Can Make All the Difference in Outdoor Activities
Dog apparel is not just about making your furry friend look adorable, it's also about keeping them comfortable and safe. While the styles mentioned above are popular, there are plenty of other options available in the market.
Always make sure to buy the right size and material for your dog's needs. With a little extra gear, you and your dog can enjoy any outdoor activity in comfort and style.
We've hand picked top dog apparel: dog coats, costumes, eye wear, booties and life jackets. Often the below styles are available in other colors.
Dog Jackets and Dog Coats
Dog jackets and coats are essential for keeping your furry best friend warm and comfortable during chilly weather. Everything is linked for easy purchase: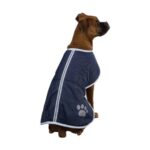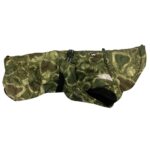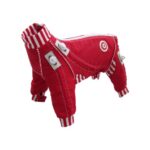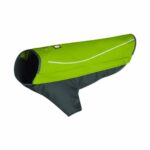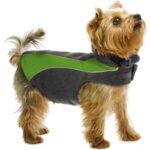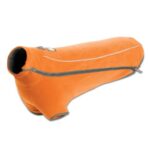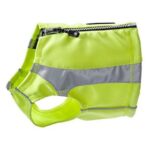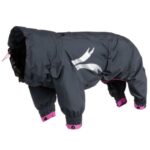 Dog Raincoats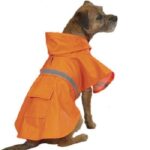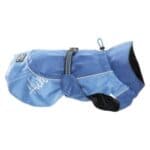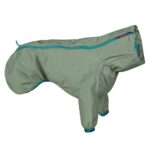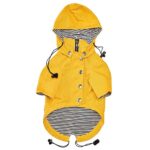 Dog Shirts and Sweaters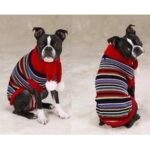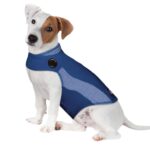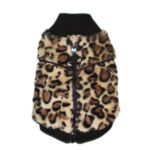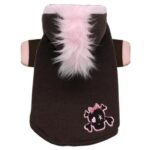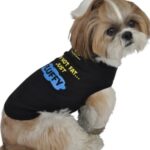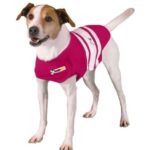 Fun Dog Accessories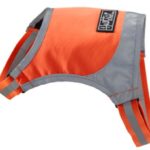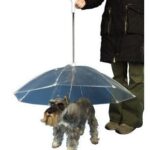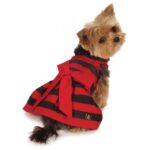 Doggles – Eyewear for Your Dog
Your dog's eyes also needs protection from wind and sun: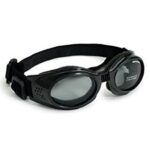 Black Frame Doggles with Smoke Lens<[/caption]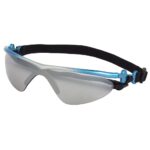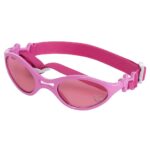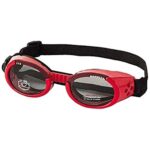 Dog Cooling Vests – Great for Summer
It's hot this summer and it doesn't hurt to have a variety of ways to cool down your pooch. If you're out for longer walks or taking a hike, it's great to use a dog cooling vest.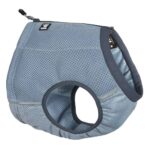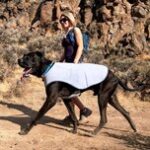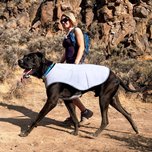 More Top Apparel and Accessory Picks:
ALSO READ: