Silent dog tags, also known as noiseless dog tags or silent pet tags, are an innovative solution to an age-old problem.
Many pet owners love to give their furry friends a fashion statement necklace that doubles as an identification tag in case their pet ever goes missing.
However, the traditional jingling metal tags can be bothersome for both pets and their owners. Thanks to the emergence of silent dog tags, pet owners can enjoy the peace of mind that comes with having a properly identified pet without the annoying sounds that metal tags produce. In this blog post, we'll dive into the benefits of silent dog tags and highlight some of the best silent pet tag options on the market.

One of our noise sensitive Dogsized fans recently told us about the Twigo Pet ID Tag, which is a silent dog tag. If you're tired of hearing the jingle of your dog's tags or they're waking up your baby, this is an excellent solution and a nifty little product.
The Twigo Pet ID Tag is soft, lightweight and made out of silicone. They have some really cute designs which you can see at their website: TwigoTags.com. They're durable, waterproof and easy to clean.
No need to engrave your contact details on this silent dog tag. You can just write it on the back, boil it and after it cools down for about 30 minutes your dog can wear it. The downside is that overtime the ink may fade, but then you can just re-do the write and boil process.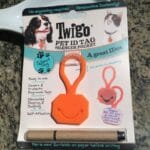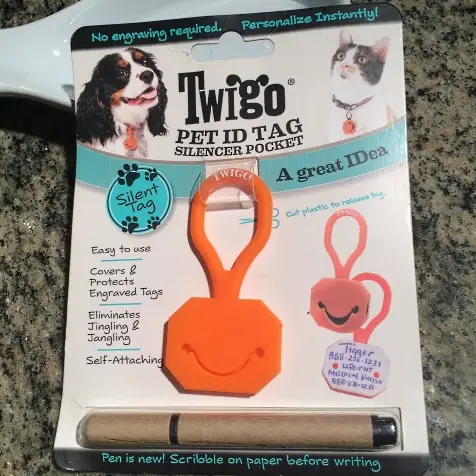 At the 2015 Global Pet Expo, Twigo came out with a new product for people that want to keep their pet tags, but prefer to have a covering around them to keep them silent.