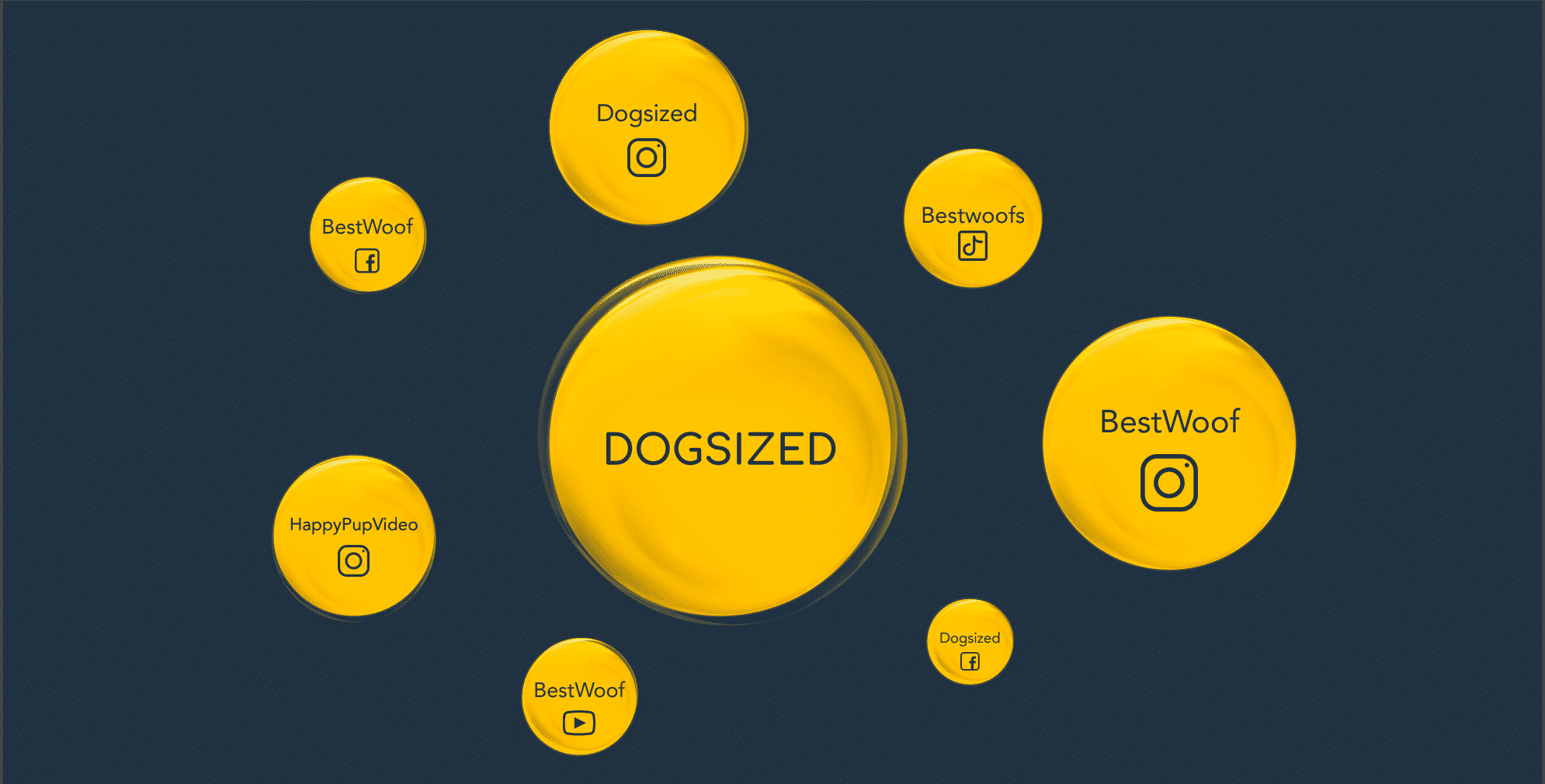 About Dogsized
Dogsized™ is a brand with a passionate community of dog owners and advocates who absolutely LOVE engaging with and supporting new options for their fur family.

At the heart of our brand, is our enhanced content platform, Dogsized.com with insights and tips about dog care, lifestyle, and more. Dogsized also has a community of over 233,000 Instagram followers.

Dogsized extends to our sister brand, BestWoof® which includes a passionate social media
following including over 416,000 Instagram followers, over 25,000 TikTok fans, and a growing
audience on YouTube and Facebook. BestWoof is a registered trademark. All rights reserved.


What We Do
Dogsized.com helps dog lovers get answers and find solutions for small breed dogs, medium-sized dogs, or lovable large-sized dogs. We relentlessly search for awesome products that are "sized" just right for breeds at any size and at any stage of life.

Dogsized includes a passionate community of dog owners and advocates, and we're constantly on the lookout for great dog products and trends. What we do best is bring our fans a great selection and variety of useful products for any sized canine. Dogsized only recommends products and services that we feel can best meet the needs of our audience.