While some may not consider it style, we definitely think that environmentally friendly dog brands and products are chic! This doesn't mean your dog must live in a burlap sack!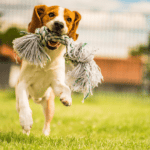 Here are our Top 4 Environmentally Friendly Dog Brands:

1. Earthbath
We love Earthbath grooming products! We recently highlighted their new Earthbath Shed Control Shampoo and Conditioner.
Last year we also reviewed some of their other products.  Earthbath products are totally natural, non-toxic, paraben free, phthalate free, and phosphate free.
They're also cruelty free and contain no animal ingredients or by products. You'll find they are stamped with the "green clean" logo.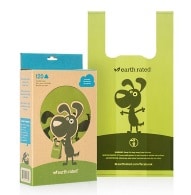 2. Earth Rated
Earth Rated Poop Bags is all-natural and corn-based compostable. They have a super cute, environmentally friendly green dispenser, and their cores and packaging are made of recycled materials.
Unlike traditional plastic bags, their green-colored bags have an additive that allows them to break down. Their white-colored bags are made from renewable resources with no additives, allowing for faster decomposition.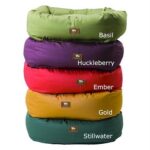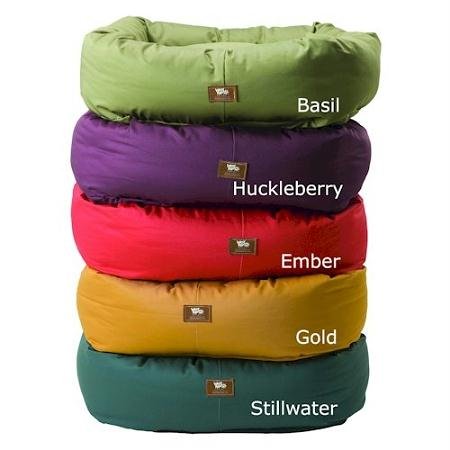 3. West Paw Design
From constructing an eco-friendly, state-of-the-art manufacturing facility in Bozeman, Montana, to creating near-zero-waste dog toys, West Paw Design is seriously environmentally friendly!
Their dog products are BPA and phthalate-free, non-toxic and FDA compliant.
Their manufacturing practices use earth-friendly-materials (e.g. hemp and organic cotton) while minimizing waste (currently as low as 2.4%)! WPD is also a B Corp.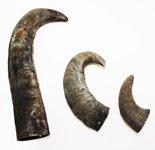 4. Aussie Naturals/ABO Gear
ABO Gear originally started as an outdoor life gear company, in 2008 they launched their Aussie Naturals brand to create green and earth friendly pet gear.
It was inspired as they saw too much synthetic and man-made gear in the marketplace. By using: jute, wool, cotton, coconut fiber, natural gum rubber and leather in their products, they are ensuring a long and healthy eco sustainable future.
They have a wide range of products from dog outdoor gear to water buffalo horn dog treats. The Aussie Naturals IndestructaBALL made it on our Top 3 Tough Dog Toys list.
ALSO READ