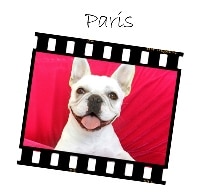 It was out of a love for animals that Kyara Mascolo, the original creator of Bed Head hair care products (for humans), was inspired to create an edgy fashion-forward line of pet products. As a result, the husband and wife team, Bruno and Kyara Mascolo, launched Pet Head in 2007. They are also the owners of Toni & Guy and former owners of TiGi Linea Inc so you can be assured, these founders are pros when it comes to hair, style and grooming!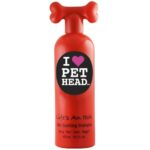 Pet Head formulas are pH adjusted and free of parabens, petroleum derivatives, propylene glycol, sulfate and DEA. All of their shampoos and sprays are made in the USA. Best of all, Pet Head products smell amazing! They have a full line of shampoos, conditioners, sprays, wipes, paw butter and dog nail polish. They include products which can solve specific issues such as deshedding, sensitive skin or brightening. Check out our Pet Head section in our store to see the different varieties of products!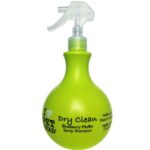 We recently tried out the Dogs Luv It Dry Shampoo on our dog.  Kobi, a Havanese, has really fine hair. Typically after we put on his monthly anti tick treatment (we use K9 Advantix II), his hair gets flat and sort of greasy looking in the area we put the application. It's definitely less fluffy than the rest of his fur. We put the Dogs Luv It Dry Shampoo on this "problem" area and it did fluff it up. It didn't look freshly washed, but rather stylishly cool and blended well with the rest of his fluffy coat. We'll definitely keep this in his grooming routine.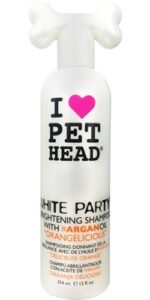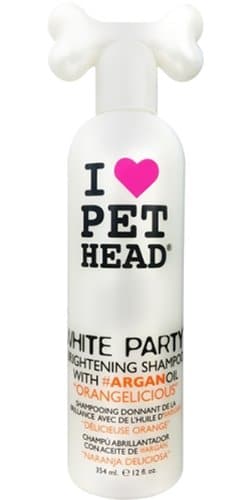 I even tested out their fast one-coat, easy to use dog nail polish in Fun Purple – ok we didn't use it on our dog (Kobi's a boy), but I tried it out on my own toes (in line with the Pet Head claim of "People Tested, Pet Approved"). I'm really hard on nail polish, especially since I run. This polish was easy to apply and dried fast. I think it's especially handy for taking on vacation, so you can re-apply if it chips and you don't have to wait long for it to dry.
We definitely recommend Pet Head products!