There is no one-size-fits-all answer to the question about what size dog crate do I need or what dog crate size is best. The right dog crate size for a 70 lb dog may not be the right size for another dog of a different weight or height.
However, a good starting point is to use the guidelines in the Dog Crate Size Chart below.
Before we get started, if you would like to explore more information on dog cage sizes beyond 70 pounds, check out:
Choosing The Right Crate For Different Dog Sizes and What You Should Know About Dog Crate Sizes which covers topics such as:
Crate size for puppy
Dog kennel sizes
How to Know if a Crate Is the Right Size
Choosing the right size crate for your lab
What size crate for 70 lb dog?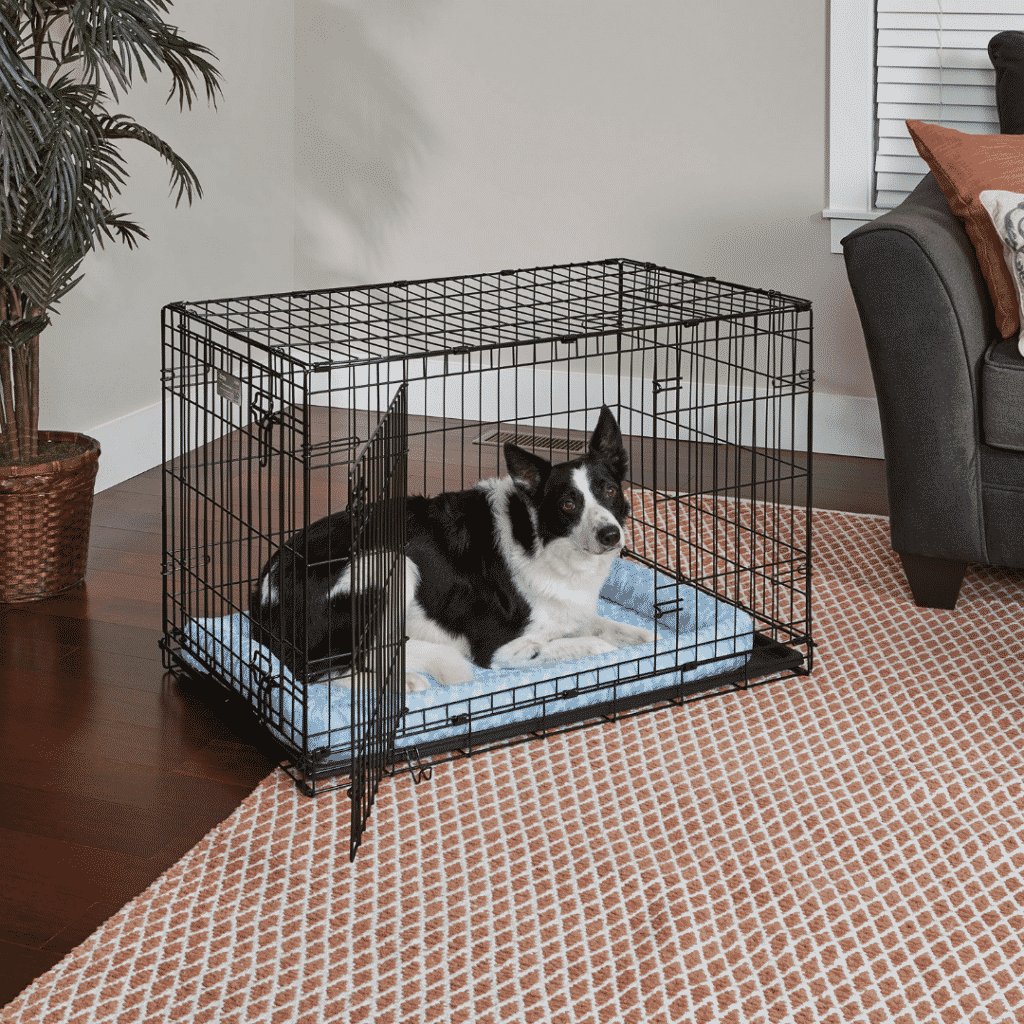 Research suggests that a dog that weighs 40 – 70 lbs will need a 36-inch length crate classified as a large-sized dog crate.
While many dog crates are available in the market, it is highly recommended to measure your dog before buying a crate.
Your dog's crate size is a crucial aspect that a dog owner must handle with care and due attention.
What dog crate size do you need?
Small dog crates are typically 24 inches long, 18 inches wide, and 21 inches high.
For a 70 lb dog, you would need a crate that is at least 30 inches long, 24 inches wide, and 26 inches high.
If you have a dog that is over 70 lbs, you will need to find a custom made crate or contact a pet retailer for guidance on what size crate you should get.
Small dog crates
When it comes to dog crates, size does matter. Smaller dogs can feel lost and insecure in a large crate, while bigger dogs can become stressed in a small one.
If your dog is between sizes, always err on the side of caution and choose the larger size.
Types of dog crates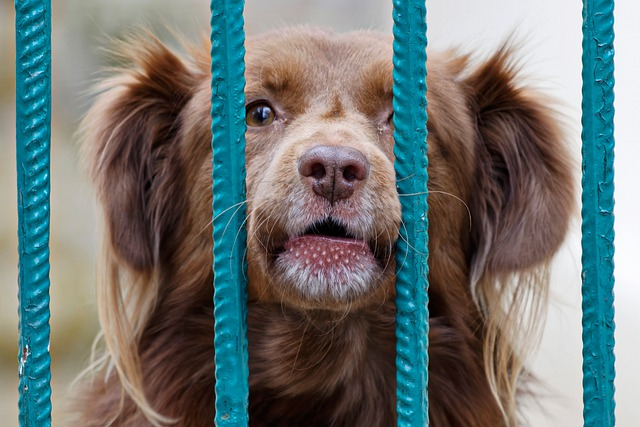 There are also different types of crates available on the market, such as wire crates, plastic crates, and soft-sided crates.
Each type has its own set of pros and cons, so be sure to do your research before making a purchase. Whichever type of crate you choose, make sure it is the appropriate size for your dog.
Wire dog crate
The most common type of dog crate is the wire dog crate, which is rectangular in shape and has a metal frame. Wire dog crates can be folded up for easy transport and storage.
For dog owners who want something more decorative, it's even possible to get dog crate furniture mostly made of wooden crates with a wire crate front.
These heavy duty dog crates are made to seamlessly blend in a living area of a home and are perfectly suited for small to medium dogs.
For large dog breeds, wooden crates would be far too big and clunky to blend into living room or family room areas.
Plastic molded dog crate
Another type of crate is a plastic dog crate, which is made from heavy-duty plastic and is also rectangular in shape. Plastic dog crates are durable and can be used for both indoor and outdoor use.
Soft sided dog crate
Finally, there is the soft sided crate, which is made from fabric and collapses down for easy transport. Soft sided dog crates are ideal for travel or for use in a small space.
When searching for a soft sided crate find one that is:
for indoor/outdoor use
has a powder steel coated frame
What size soft-sided dog crate do I need?
For a dog up to 70 pounds, look for a crate that is at least 36 inches in length with minimum dimensions of 36″L X 24″W X 27″H. It is important to note that this size crate is only suitable for dogs that are no larger than 70 pounds.
We recommend a more spacious crate for a 70 pound dog, one that can accommodate dogs that may even be larger.
Look for a 42 inch long crate with the dimensions of 42″L x 28″W x 32″H.
Dog Crate Size Chart
It's not so simple to choose an ideal dog crate for your fur family. Choosing your dog crate should involve many considerations.
Depending on the reasons mentioned above, your dog may require a large dog crate or small dog crate that cou dog's average breed size.
There is no one-size-fits-all answer to this question, as the right crate size for a 70 lb dog may not be the right size for another dog of a different weight.
However, a good starting point is to use the guidelines in this Dog Crate Size Chart:
A size chart for the dog crate can provide a solid baseline for determining the correct size of a dog crate.
Then, adjust for other factors. It's important to remember that you need to have a good understanding of the ranges for the weight and height of your dog before choosing dog crates.
A crate for a 10 pound dog should be about 18 inches long, 12 inches wide, and 14 inches high.
A dog crate should be around 24 inches long, 18 inches wide, and 20 inches high for a 20 – 60 pound dog.
The dimensions of a dog crate should be about 36 inches long, 24 inches wide, and 26 inches high for a 70 pound dog.
A dog crate for a 80 – 100 pound dog should be about 47 inches long, 29 inches wide, and 31 inches high.
The American Kennel Club also shares insight on choosing the right dog crate.
Top Dog Crate Finds
Dog Crates for Every Size Dogs
How to Decide What Dog Crate Size to Buy?
When deciding upon the right crate for your dog, you may want to look over a few important elements:
Nature of Your Dog
If your dog is rowdy or has the habit of escaping, then you might want to get a compact design with much strength to hold your dog within.
Many dogs have the habit of getting hyper and damaging their crates in attempting to get out of it.
Compatibility with other furniture
You must see where you will be placing the dog crate in the house and if there is adequate space for it or not.
You will have to decide on a crate that fits well with the other furniture in that room or else things may seem out of proportion.
Climate
If you live in a place with a mostly hot climate, then it is better to get a crate one size bigger with much ventilation to keep your dog safe and in a pleasant mood while inside the crate.
Space your Dog Needs
To comfortably travel with your dog in his crate, you will have to get a crate that has enough space for your dog not to feel confined.
Feeling confined may provoke anxiety and result in an unpleasant mood.
Problems with Wrong Dog Crate Sizes
If the dog crate size is too big:
Dogs can make one corner of their bathroom
Inefficient for traveling
Exhausting to carry around
Instability during travel can lead to injury
If the dog crate size is small:
It may not fit your dog
Dog's frustration level may increase
Increased anxiety of your pet
A dog may refuse to get in
Dog crate roundup
Getting the right dog crate size is of immense importance for a dog owner and your furry friend as well.
This is because it plays quite an important role in keeping your dog comfortable or else things can get more tiring and inconvenient for you.