A medium-sized dog usually weighs between 30-60 pounds and stands at a height of 18-24 inches. These dogs make great companions and can adapt well to different living environments, making them a popular choice among dog owners.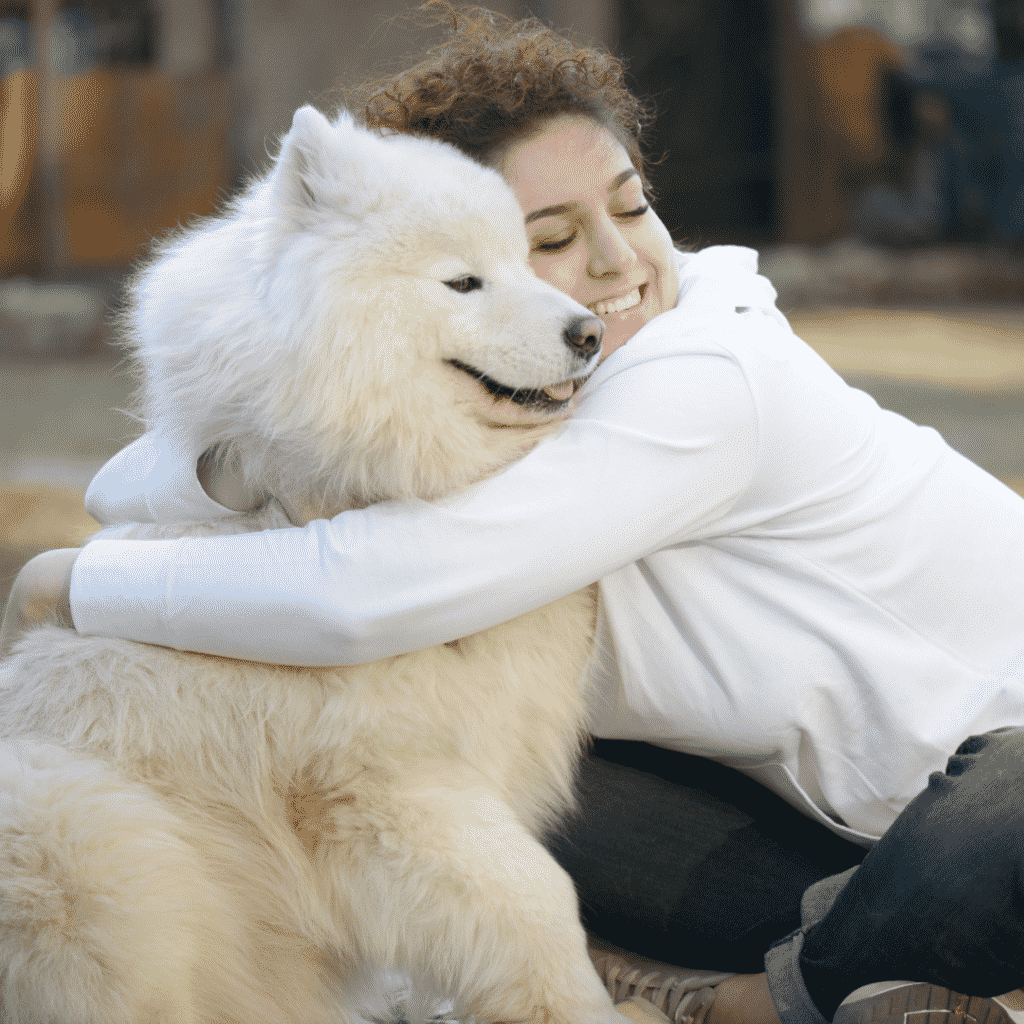 There is no better best friend for an individual but a loving dog when you think of words like 'Loyalty' and 'Friendship'. For dog lovers, these furry friends are credited for motivating a human towards a positive and healthier life. 
These loving creatures are always ready to display affection and enjoy cuddling with their owners.
Thus, it becomes exceptionally important to estimate exactly how big will your dog get even if you opt to get a medium-sized dog. 
Dogsized Recommended
Dog Products for Medium Sized Dogs
---
---
Why Consider the Size of Your Dog?
To ensure a better quality of life for your dog and not get any surprises as your puppy grows, you need to consider what dog size your pet will reach. 
Dogs have the habit of jumping into their owner's beds, especially if they sleep with them. Furthermore, dogs tend to get excited quickly and, in such cases, jump or may even stand on two feet with your support.
Thus, to manage their size and movement on your house, it is better to evaluate your dog's growth potential. 
Confining them for an extended period can frustrate them and harm your relationship. The ideal scenario to get a medium-sized dog is to live in an apartment of at least two bedrooms or an independent house unit.
Average Dog Size in Medium Sized Dogs
Weight 
Medium-sized dogs are in the middle of the classification of small and massive canines, both in height and weight. Kim Williamson of "Animal Planet" believes that medium-sized dogs commonly weigh 35 to 65 pounds in the ballpark. 
Height
Medium-sized dogs are 1 to 2 feet tall. Their height is measured from the ground to the shoulder. 
Also Read: What is a Standard-Sized Dog?
Our Favorite Medium-Sized Dog Breeds!
Basset Hound
Basset Hounds are generally adaptable, affectionate, and relaxed. This easy-going dog breed makes a great option if you're new to pet parenting.
You just need to watch out for its weight because these dogs don't like to do much. If you think Basset Hound is a perfect pal for you, then get ready to commit to daily walks or moderate exercises! Dogsized recommends getting a Slow Feeder to help prevent obesity.
Average Weight: 40 to 60 pounds
Average Height:  28–38 cm
Australian Cattle Dog
Australian Cattle Dog is a perfect family pet. They are loyal and quite protective of their families.
They're active and intelligent dogs who love to be included in family activities!
Average Weight: 35 to 50 pounds
Average Height:  43-51 cm
Australian Shepherd
Just like the Australian Cattle Dog, the Australian Shepherd is a wonderful family pet. They are active dogs and enjoy playtime very much.
Dogsized recommends playing fetch with your Australian Shepherd to help burn their energy.
How about an automatic ball launcher?
Average Weight: 40 to 65 pounds
Average Height:  46 to 58 cm
Bearded Collie
Bearded Collies are known for their quickness and energy. Other dog lovers find them suitable for agility competitions and other dog sports.
They need a good amount of exercise to burn the excess energy.
Bearded Collies are affectionate, making them good pets for new dog parents.
If you're into this breed, Dogsized recommends getting a secure fence because these doggos are quite excellent escape artists!
Average Weight: 40 to 55 pounds
Average Height:  51 to 56 cm
Get the Right Medium Sized Dog!
Dog lovers looking for a furry friend must understand the importance of getting an idea about how big a medium-sized dog is and plan accordingly.
Dog size varies depending on the kind of lifestyle you offer them, and therefore it is always recommended to stay active with your dog.
ALSO READ: