If you have ever tried to walk a pooch that happens to be stronger than you, you understand the importance of an Adjustable No-Pull Dog Harness.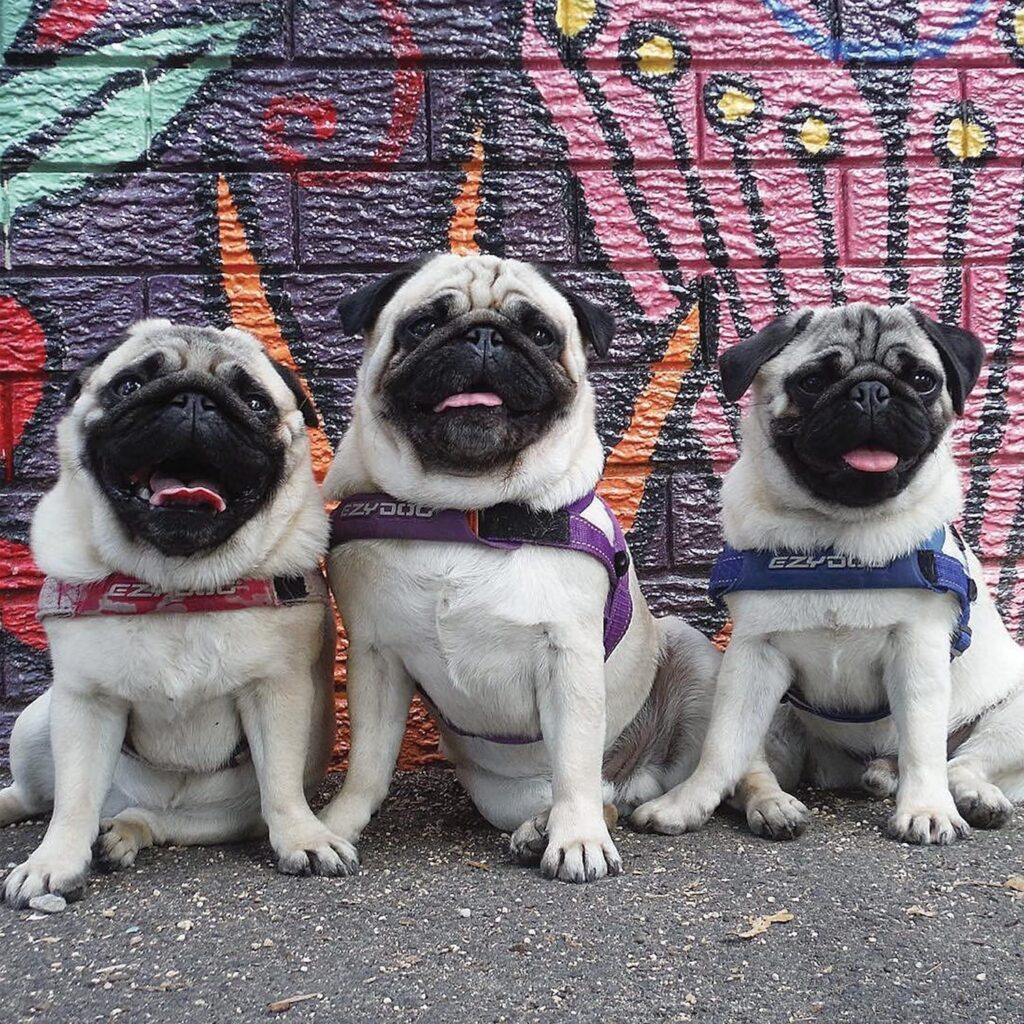 I mean, that's not to say that you're not hitting the gym enough or anything. But the fact is that some dogs are much bigger and harder to handle than others.
When that happens, you will inevitably realize that a simple collar or leash will not suffice. In such cases, this is where owning a dog harness comes in handy. 
Every canine is different, and depending on body type, walking routine and personality, each pooch will need something different.
In this respect, there are a number of features that the harness must have before you decide to make that final purchase. And while it can be a challenge to find the perfect one, luckily for you, we can affirmatively say that the innovative EzyDog Premium Quick Fit Adjustable No-Pull Dog Harness is the answer to any pet parent's dreams. 
1. Safety and Durability
The first thing you need to examine before making the final purchase is whether the harness is safe for them to wear? And is it durable enough to withstand constant use?
Well, the EzyDog harness is lined with highly durable neoprene padding, which keeps your canine much more comfortable all day, as compared to some webbed harnesses. 
Plus, it is also waterproof, so no matter what activity they get up to that picks up a lot of dirt, mud or water during the day or night, you can be sure that the padding will remain in tip-top shape for extended use. 

2. Comfort and Adjustability
Comfort is crucial when fitting a harness on any dog, big or small, and the good news is that this harness is conveniently sold in six different sizes; XXS, XS, SM, MD, LG and XL.
It also offers numerous points for adjustability, featuring buckles that come with a simple one-click system and are fitted to a strap around the neck and both sides of the chest.
Moreover, it comes with a rust-proof stainless steel D-ring at the back to accommodate a leash for use with a long line. This offers an overall comfortable fit that also makes putting it stress-free, even if your dog is one of the sensitive ones.
3. Style
Now, just because your pooch isn't really aware of how they look, doesn't mean they shouldn't always look spiffy! And the benefit of this harness is that it also ticks off the fashionable, yet practical criteria quite well too.
This is because it comes with high-visibility reflective stitching throughout its design to help keep your pooch safe, even when the sunsets. Not to mention, it is available in 11 different colors, making it an extremely aesthetic and versatile accessory.
This way you can now either pick something that you feel your best friend would like or maybe even buy more than one to swap around from time to time!
4. Cost
If you are a budget-conscious person, as most of us are, then the final deciding factor for you may be, whether or not the harness is available at a reasonable price?
However, the good news is that it is not only extremely functional but also very affordable too! So there's no way that you can find a better no-pull harness with all these features that can make everything from dog walks to car rides less difficult.
In short, it's the perfect choice for even the most practical and budget-conscious pet parent.