Hurtta has top quality dog jackets and outerwear. Dogsized recently had the pleasure of speaking with Kim Peschardt, who runs Hurtta North America, to get an exclusive scoop on the Hurtta brand.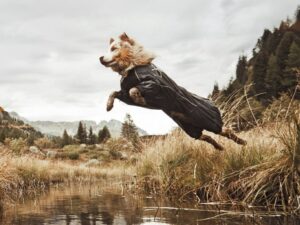 Hurtta started about 16 years ago in Finland. It was originally just a retailer for dog supplies, until one day the Finnish Army asked them if they could develop a jacket for their K9 dogs. These K9s needed extremely warm jackets because they spent most of their time still and attentively observing until they received a command into action. As you can imagine, it can get exceptionally cold in Finland, especially in the winter. So Hurtta developed very high quality dog coats which kept the K9s very warm and allowed them to still have great movement. The Finnish Army loved the Hurtta jacket and decided to order them for their K9s. Soon the word of these high quality dog jackets spread and Finnish law enforcement and search & rescue operations began purchasing Hurtta jackets for their dogs.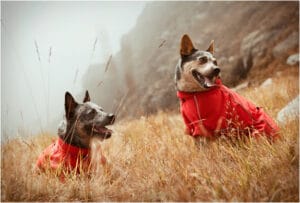 Today, Hurtta dog jackets and outerwear is sold around the globe in over 30 countries. Surprisingly, they only entered into the North American market in 2011 and was one of the last global markets Hurtta entered into.
It order to ensure dogs are properly fitted, over 5,000 dogs are measured to make sure that their products fit perfectly for numerous dogs and breeds. And as breeds constantly develop, measurements are taken regularly during the year. Different collections are designed for different kinds of conditions and seasons. Hurtta does not only protect from cold and snow, but also from rain, mud and other extreme conditions.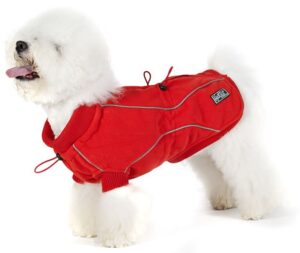 Renowned for their top quality and high functioning dog apparel, a third of Hurtta's products sold in the U.S. are sold via outdoor adventure stores (e.g. REI and Eastern Mountain). The ultimate goal of Hurtta is to better understand the everyday life of the dogs and how to make exercise and hobbies more fun and easy.
All Hurtta products are easy to clean and machine washable. They also have high quality 3M reflectors and very durable materials. They even ensure that the fabrics are silent when used to not disturb the dog. All product specifications have been designed and developed for the dog's comfort.
We're seriously impressed, so we added Hurtta as a new brand in our shop. With winter on its way, it's time to check out Hurtta.