As temperatures begin to drop, keeping our furry companions warm and comfortable is a top priority. A warm dog jacket can help keep your dog cozy during cold weather walks, outdoor activities, and adventures.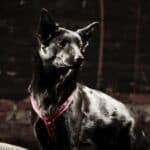 With so many options available in the market, selecting the right jacket can be a daunting task. However, with the right information and guidance, you can choose a jacket that meets both your dog's practical and style needs.
In this article, we'll help you find the best warm dog jacket for your furry friend.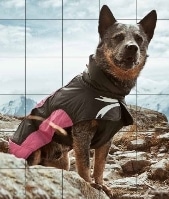 Boy it's freezing outside and we're sure your dog thinks so too. Luckily, Hurtta has designed and recently released to the U.S. the Ultimate Warm Dog Jacket. It's turned into a best seller with many of their customers from Alaska to Maine declaring it as "the best all-weather protecting dog-coat on the market".
The Ultimate Warmer Dog Jacket provides your dog extreme protection and thermal insulation for extended outdoor activities in cold conditions. The material has been laminated with a waterproof and breathable Houndtex® membrane to keep your dog dry and warm. The high collar, protective front and long rear hem protect your dog's most important muscle groups, neck and chest. Made from smooth and soundless material, the jacket allows complete freedom of movement.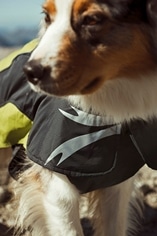 To ensure a great fit, this highly technical outfit has an adjustable collar, neckline and waist and a protective rear hem. The back of the product has a leash opening for collar or harness attachment. Efficient 3M reflectors have been positioned on various parts of the jacket for increased visibility.
It is particularly well suited to training and active working dogs, when long-term exposure to the cold in winter cannot be avoided.
Want to learn more about Hurtta? Check out our interview with Hurtta to get an exclusive scoop on the brand.