We love the Salty Paw! They are back in their original location: 38 Peck Slip in FiDi/South Street Seaport NYC. We recently went there to get Kobi's haircut and grooming.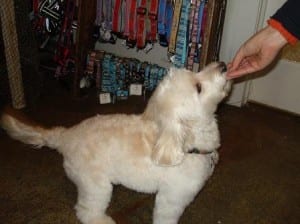 The cut is very even and he looks very handsome. And while Kobi hates getting his hair and nails cut, he loves the treats he gets there.
If you haven't been to their new store, the Salty Paw has increased its selection of cool and stylish clothes.
You might want to check out their winter wear, especially with the frigid temperatures we've recently been having. They carry some great styles!
These NYC styled jackets are especially a hit with the tourists that come into the shop: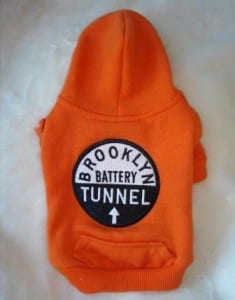 The Salty Paw has some really adorable dog sweaters and stylish dog coats.
The below jackets come from a local Brooklyn-Williamsburg designer, Sam & Tasha. It was founded in 2009 by Laura Kinsey, who wanted to bring a human design sensibility to pet fashion.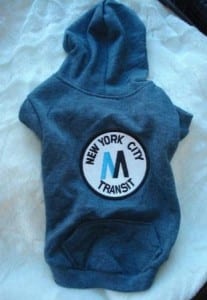 We love her comment that so many dogs on the street looked like they were going to the prom – we totally agree!
As a result, she started Sam & Tasha which is much more modern and not "frou-frou". Laura has an 10 pound Maltese named Hugo. His hobbies are sleeping, trying on clothes, and eating dehydrated meat.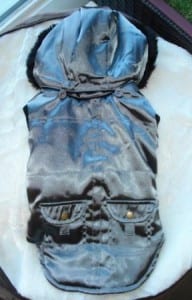 The sweaters are designed by Dogo. They regularly update their product line so that it's always fun, fresh, and in style.