We've seen some fancy pet fountains, but wow – this UV pet fountain is taking it to a new level!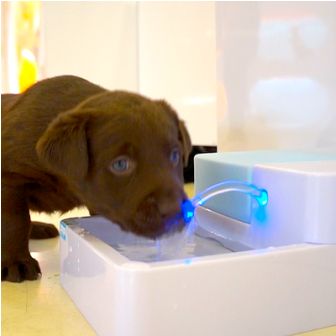 For the dog that deserves the latest in technology, UV natureSPA Fountain by AVPpet is a state-of-the-art, modern pet fountain.
Designed for smaller dogs, the water fountain offers UV filtration, a low water shut-off and a blue LED light for nighttime visibility.
Water flows at a set rate through UV chamber to maintain the UV cleaning power reducing micro-organisms and bacteria and resulting in high quality clean, clear water.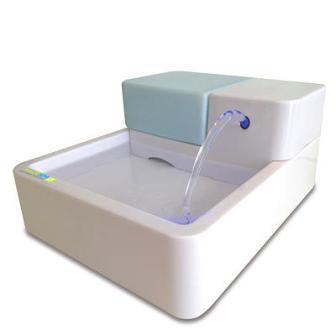 Staying hydrated is important for all pets and fresh, circulating water encourages your dog to drink more water.
The VCA Animal Hospitals state that a healthy dog typically needs about one-half to a full ounce of water per pound of body weight daily.
Dogs who eat dry food need to consume a little more water than those who eat wet dog food, which provides more moisture. Puppies need even more water to stay fit and healthy.
The modern design of this pet fountain operates on low voltage and has an energy saving pump. It's also easy to clean and BPA free.
Interested? Pick it up this pet fountain in our shop: UV Pet Fountain – natureSPA