Pet Insurance – do you get it or not? We contemplated this for quite a while. We came across quite a few dogs that needed surgery (for various reasons), and it made me think we should pull the trigger.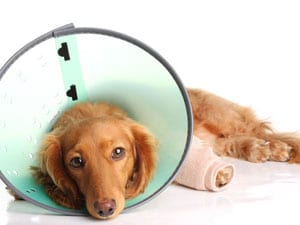 At a minimum, we figured we could get a policy that covered emergencies.
Looking for pet insurance does take some time. In the end, we went with Trupanion. It was recommended by our vet and it seemed to be the best value for us at the time.
We've had it for a few years now and prices have definitely increased year over year (it increased more than we anticipated).
Regardless, we're happy to have had pet insurance coverage, which has been very helpful.
It's important for you to look at the various plans and see what works for you and your dog.
We looked at these pet insurance companies. Over the years, it appears that some of these companies have merged.
We would recommend looking at these as well as to do a Google search in case there are some newer pet insurance programs in your area (e.g. Healthy Paws):
You will notice that many of the pet insurance companies have plan comparisons, and generally, their own plan "wins" the comparison.
It's actually possible for this to happen because there are so many plan variables. What is best for my dog might not be best for your dog.
For example, if you have a Bulldog, they generally have more health issues and a shorter lifespan than a Coton de Tular. So a Bulldog owner might want more coverage, but care less about cost increases based on age.
Here are the various factors we reviewed:
Annual Deductible
Deductible per incident
Per Incident Limit
Annual Limit
Lifetime Limit
Premium increase due to age
Increase due to filing claims
Coverage
Reimbursement
Accident
Illness
Hereditary conditions
Hospitalization
Surgeries
Cancer treatment
Diagnostic testing
Prescription Medications
Pre-existing conditions
Veterinarian exam fee
Wellness/routine care
Reviews/Customer Comments
We have a Havanese, which is a relatively healthy dog with a long life span. So it was important not to have a "premium increase due to age".
From our experience is that pet insurance still increases year over year and they state it's due to inflation.
We live in NYC where prices are higher, so we also wanted "reimbursement" to be based on what the vet charges than based on an average national cost.
There were a number of other factors (e.g., premium flexibility) that led us to select Trupanion. Please note that while we selected Trupanion – this might not be the right insurance for your dog / your life situation. However, overall, we believe pet insurance is definitely a good thing to have.