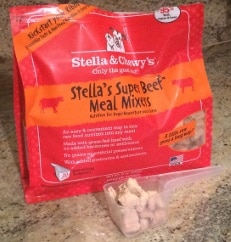 Stella & Chewy's recently came out with Meal Mixers and sent us some to test.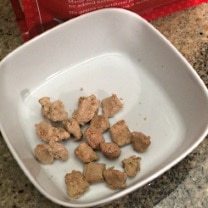 Meal Mixers are an easy convenient way to add raw food nutrition to your dog's diet. They are packed with 85% nutrient-rich meat, organs and bones, complimented by organic fruits and vegetables (e.g. spinach).
They're freeze dried, made in the U.S.A. and have NO grains, fillers, gluten, hormones, antibiotics, artificial preservatives or colorings.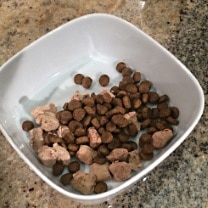 Our dog Kobi tried the Stella's Super Beef Meal Mixers and he LOVED them! While they're called meal mixers, we confess that Kobi fished out the Meal Mixers first and then ate the rest of his normal kibble.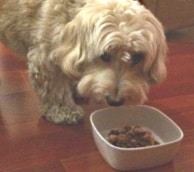 Their small size also makes them a very convenient treat size.
Stella & Chewy's Meal Mixers come in beef, salmon & cod, chicken and turkey.
It comes with a scoop and re-sealable bag.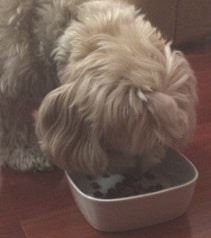 Kobi gave Stella's Super Beef Meal Mixers a big thumbs (paws) up! In fact, he liked them so much, we preferred to give it as a high value treat.