Do you live somewhere where it often gets dangerously hot and humid in the summer? If you do, you should know that your dog's paws are at risk of burns and blisters. Many pet parents may not realize this, but the ground your dog is walking on could be exceedingly hot for them.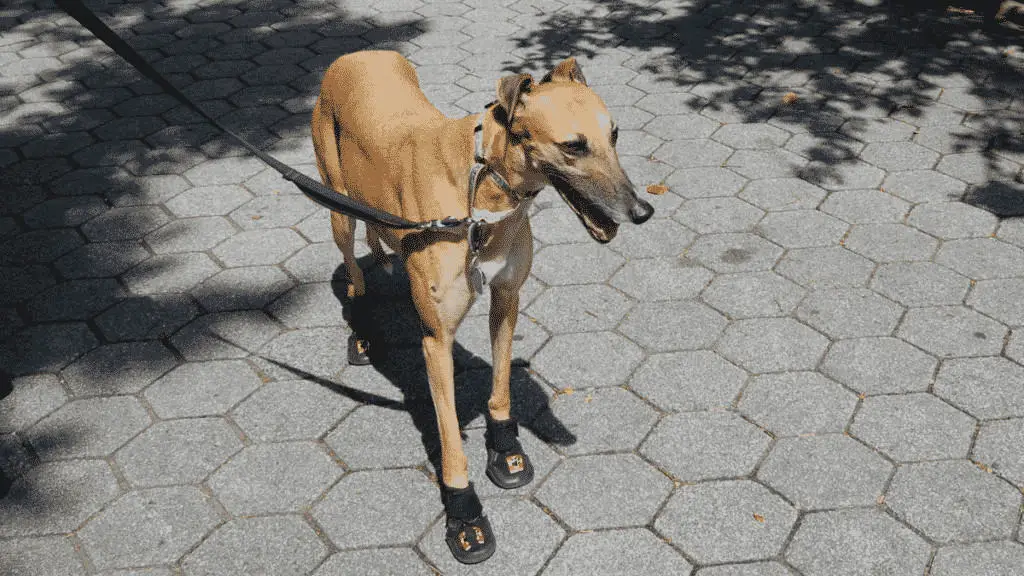 This is why you are encouraged to perform the pavement test before taking your dog out for a walk during the day. Simply place your hand against the ground for a few seconds to check if it is too hot. If it does start to hurt, then you know that it will hurt your pooch as well.
And to answer your question, yes, your dog can wear dog boots in the summer.
What Are Dog Boots?
These are dog shoes, and yes – before you ask – dog shoes are a thing. Much like the normal shoes that we wear, dog boots are used to protect their feet from getting hurt by burns, scrapes, and cuts while walking on hot surfaces in the summer.
If your dog recently got hurt, they also help keep their paws from further injury and their dressings clean from dirt or grime. They also serve in orthopedic use, providing extra support, cushioning, and traction to senior dogs who may have hip or joint problems.
This helps improve mobility and reduce the risk of avoidable injury when outside. Plus, much like normal shoes they can be taken off once you are back in the house, keeping your floors and carpet mud/dirt-free in the process!
How to choose the right pair of dog boots?
Before making any purchase, take the time to measure your dog's paw size to find the right fit for them. Much like human shoes, there are different dog sizes, from extra small to extra large. You must find something that is not only comfortable but also fits well enough to stay on their paws.
Take your time to do the necessary research by checking out reviews from other previous buyers. This is a great way to figure out how durable they are, how much traction they offer, how they perform in different outdoor situations, and how other dogs took to them. It is also important to make sure that the dog boots are waterproof as well.
TOP-FUNDE IN HUNDEGRÖSSE
BEST SUMMER DOG BOOTS
Alle Produkte sind zum einfachen Kauf verlinkt
---
---
How to fit dog boots on your pet?
Not all dogs take kindly to wearing dog boots. Some can even be negatively dramatic about it. Whether your pooch is one of them or not is a question you can only answer once you try to put them on. This is why you need to get them used to them before trying to wear them outside.
You can begin by putting them on your pooch in the house and offering them small treats. The longer they keep the boots on without them complaining, the more praise you should give them. If they do seem uncomfortable, you can take them off and try again later.
The process can sometimes take a while, so patience and understanding are crucial. Once you are confident they don't mind wearing them, then they are ready to go and strut their stuff outside!
ALSO READ: