Town and country dog boarding can be a great solution for pet owners who need to travel for work or pleasure or simply need a break from their pets. Boarding facilities offer a safe and comfortable environment for dogs to stay in while their owners are away.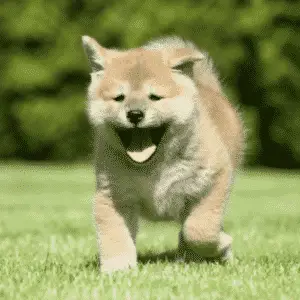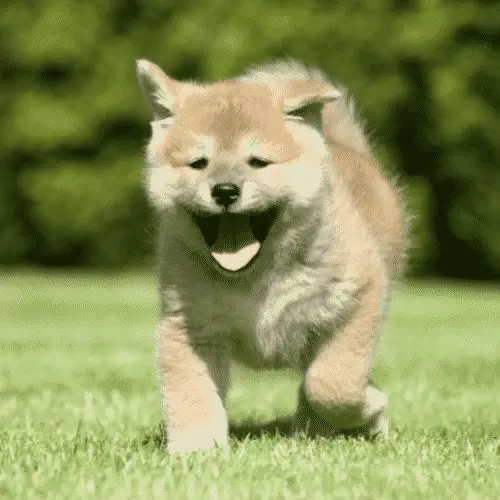 Dogs are typically housed in individual kennels or suites that are kept clean, well-lit, and adequately ventilated. Boarding facilities may also offer additional services such as daily walks, playtime, and grooming services.
Why a country dog boarding environment may be ideal for your pet?
A countryside environment will be perfect for pet owners seeking an ideal boarding location amidst countryside surroundings where their beloved furry friends can run freely and relish nature's delights.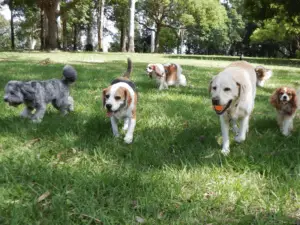 A countryside boarding facility provides ample space for dogs to roam around and interact with fellow canines. They typically have vast acres and are equipped with well-built fences and gates to ensure the dogs stay within the premises.
A boarding facility in a country location, with a lot of space, creates a safe and secure environment where the dogs can run, play, and exercise to their heart's content.
Beyond the Basics: What to look for in a better boarding facility?
A good facility offers extra services such as group training sessions and individualized lessons to improve the dogs' skills and behavior.
With serene surroundings and top-notch services, a reputable dog boarding can be an excellent home-away-from-home for your furry friends.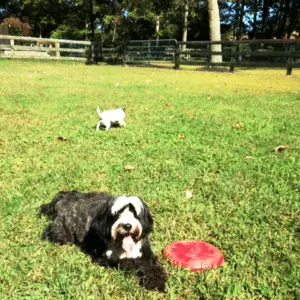 Choosing a town and country dog boarding facility
When choosing either a town and country dog boarding facility for your dog, it's important to research and choose a reputable facility with experienced staff. Look for reviews from other pet owners online and visit the facility in person to get a sense of the environment and the level of care provided.
Additionally, be sure to provide the boarding facility with all of the information they need to care for your dog, including any special dietary needs or medical conditions.
Country Dog Boarding
We've always wanted to know about country dog boarding, and we heard that there is an actual place with that name that is basically a vacation for your dog.
So if you have to go away for work or play and can't bring your dog, why not give your dog a vacation too?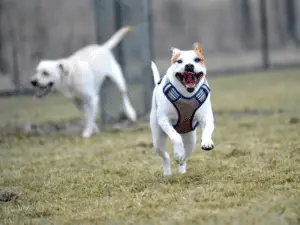 Dogsized recently interviewed Fiesta about her stay at a country dog boarding facility near NYC:
Hi Fiesta! We heard you recently stayed on a farm near NYC while your parents vacationed. Can you tell us a little bit about the farm and country dog boarding?
Yes! It's a four acre farm that was formerly an equestrian's playground. It's run by Tribeca Pet Services. The owners, Matt and Diane, are super nice and seem to have built their lives around dogs.
Diane is NY State Licensed Vet tech, and Matt is a Certified Dog Trainer. In addition to their farm, they run a dog walking and dog training service in Tribeca.
How did you get to (and from) the farm?
We travel with the owner, Matt. He picks me up from my apartment and we get into his 15 passenger vehicle that has been customized for the other dogs that are heading off to the farm and me.
It's got AC, and I travel in a crate. They are certified by the USDA for pet transport, which means they had to register and study animal welfare during transport, plus their vehicle gets surprise inspections annually by the USDA.
What were the sleeping arrangements like at the farm?
Since my first stay at the farm, I've stayed in Matt and Diane's main home and in their state of the art barn with the other dogs.
The barn has AC and heating and has flat-screen TV's and couches in each stall, so I'm totally at home.
The stalls are huge (made for horses) so I normally sleep with one or two other dogs of the same size and personality as me. There is also a human that sleeps in the barn with me overnight.
This is great because I like knowing there is always a human around. I also get relief bathroom breaks as much as needed overnight.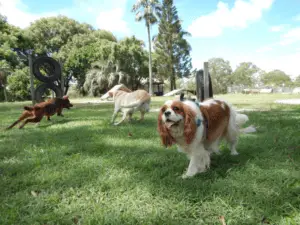 What kind of dogs were at the farm?
There are all types of dogs from Lower Manhattan that come to the farm. There are quite a few from my building and friends that I know from local the dog parks. Check out this video to see some of the dogs at the farm:
Any ideas on how many dog visitors/customers stay at the ranch at one time?
I think there are always 15 visitors or less at the farm. It's a private place, not a store front or traditional kennel.
How'd you like the food?
Well, Matt and Diane have all the dogs bring our own food because we are all on such different diets. When I've had an upset tummy Diane has made white rice for me and will even heat my food up in the microwave. They're so nice!
What was your favorite thing about the farm?
Definitely being able to play outdoors a lot, run in the grass and be free. They have a swimming pool for me and my friends, although I don't swim much.
Would you recommend it to our Dogsized fans?
Absolutely! I totally loved it! You can see me running around here with Kameha:
Need Tips on What To Ask and Do Before Sending Your Dog to a Boarding Facility?
Check out our post Dog Boarding – taking care of your dog while you are away!
ALSO READ