If you're a dog owner, it's likely that you're always on the lookout for new products to keep your pup happy and healthy. One company, Barkworthies Bully Sticks for aggressive chewers.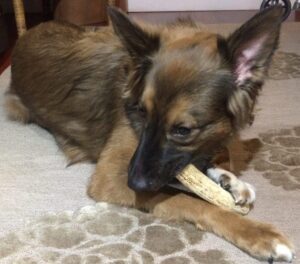 They're known for their wide variety of natural dog treats and chews, including their popular Barkworthies bully sticks.
However, with a growing concern over the safety of certain dog treats and chews, many pet owners may be wondering if Barkworthies bully sticks are safe for their furry friends. Let's take a closer look at this question.
What are Bully Sticks?
Bully sticks are a popular dog treat made from the pizzle, or penis, of a bull or steer. They are typically dried and smoked, which gives them a chewy texture that dogs love.
Bully sticks are known for their long-lasting nature, which can make them a great option for dogs who are aggressive chewers or who need something to keep them occupied for a while.
Are Barkworthies Bully Sticks Safe?
The safety of any dog treat or chew should always be a top priority for pet owners. When it comes to Barkworthies bully sticks, there are several factors to consider.
Barkworthies claims that their bully sticks are all-natural, single-ingredient chews that are free of additives, preservatives, and chemicals.
They also claim that their products are sourced from free-range, grass-fed cattle. However, it's important to note that all bully sticks come with certain risks, including the risk of choking or intestinal blockage.
What Should You Look for in Dog Treats and Chews?
When it comes to choosing treats and chews for your dog, there are a few things to keep in mind.
Firstly, always look for products that are made from natural ingredients and don't contain any additives or preservatives.
Secondly, it's important to choose products that are appropriate for your dog's size and chewing habits. Small dogs, for example, may not be able to handle large bully sticks. Lastly, always supervise your dog when they're eating a treat or chewing.
So, are Barkworthies bully sticks safe for dogs?
While the company claims that their products are all-natural and free from harmful chemicals, it's important to remember that all bully sticks come with certain risks.
As with any dog treat or chew, it's important to choose something that's appropriate for your dog's size and behavior, and to supervise them when they're eating it.
Ultimately, the decision of whether or not to give your dog bully sticks is up to you. Just be sure to make an informed choice.
One Dog Owner's Barkworthies Experience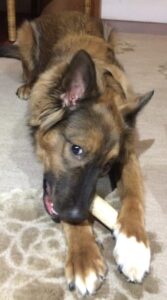 For Valentine's Day, we gave one of our favorite dogs, Presley, a Barkworthies Elk Antler to test out. Presley is a super cute and very active teen-dog.
Some might say he's got ADHD. He's known to eat anything and attempt to eat everything as well. His latest item of destruction was a Christmas tree stand.
We gave Presley the Elk Antler to see if he would like it and also to see if it would capture his attention.
Antlers are an odorless treat with a hard exterior. Barkworthies uses naturally shed antlers, i.e. no harm was done to any animal for their antlers.
Presley loved the treat, which was expected. But to our surprise, Presley was also super engaged with the Elk Antler. It really captured his attention for a good period of time.
Furthermore, Presley barely made a dent into the Barkworthies Elk Antler. This is a true success as most of Presley's treats, chews and toys only last for a few seconds.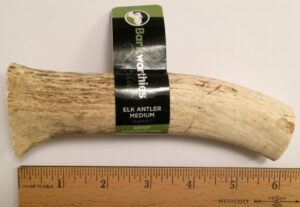 Barkworthies treats and chews are completely digestible and contain absolutely no preservatives, chemicals, or additives. They also have a "US Collection" for treats sourced or baked right here in the USA.
They also have some different treat flavors such as Kangaroo Jerky Treats, Green Tripe and Root Chew.