There's always a holiday right around the corner, so we put together our top 20 dog gifts list for any dog owner. Of course, gift giving for dogs is not just for December.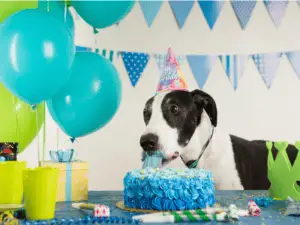 So, if you're getting a gift for your best friend or buying a gift for another dog, these top 20 dog gifts will be sure to put a smile any dog's face: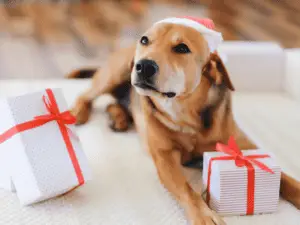 1. The Chuckit Flying Squirrel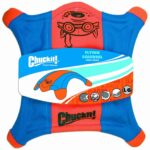 Grab one of the orange corners and toss it like a flying disc – your dog will love it! This is an amazing toy for all dogs. It comes in different sizes and is very durable. The paws glow in the dark after being exposed to light and also floats on water!
2. Teafco Otto Memory Foam Bed with Relief Padding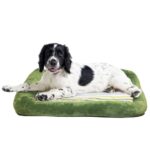 This bed is made from the most integrated memory foam and organic crystals. It is also one of the top pet beds with cooling technology. It will make your pampered pooch even more comfortable when resting.
3. Drinkwell Platinum Pet Fountain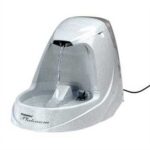 Your dog will love this water fountain! It's also very healthy for them as it increases aeration in your dog's water with oxygen. It has an adjustable water flow. Bowl and reservoir are dishwasher safe.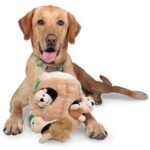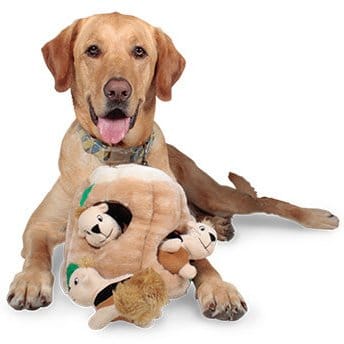 Hide the squeaky squirrel pieces in the in the various openings in the plush tree trunk. Then sit back and watch as your dogs use their problem solving skills to retrieve them. Dogs love to search, stalk, and capture the small "squeaky" prey.
5. Hurtta Rainwear Slush Combat Suit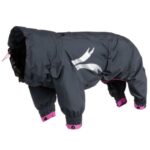 This is a great dog jacket, especially if you're tired of cleaning your dog off every time your dog goes outside. It is made of high-performance outdoor fabric, which provides effective protection against water, mud and dirt. It's also comfortable for the dog to run and play in.
6. Stella & Chewy Freeze Dried Surf & Turf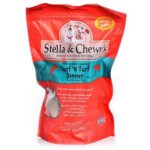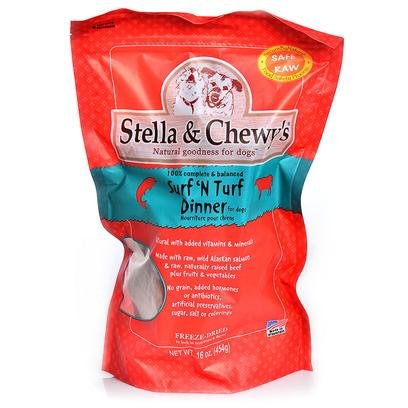 Dogs just love Stella & Chewy's. They are freeze dried and can be given as a meal or broken into pieces for a treat. When you check the list of ingredients, you'll see it that every patty is made with select organic produce and meat.
7. H2O4K9 Stainless Steel Dog Water Bottle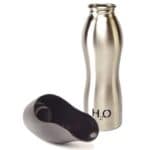 Give your dog water wherever you go with this dog water bottle, where the lid is the bowl. H2O4K9 Bottles are made from safe materials with no hinges or complex parts that can break or rust. It's a simple, durable, stylish, screw-top bottle and lid.
8. Orvis Fleecelock Wraparound Dog Bed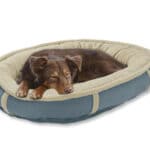 This popular this popular oval-shaped fleece bolster dog bed offers the ultimate in luxury, comfort, and security. It has a supersoft, plush FleeceLock sleep surface on the inside and a high-quality, luxurious microsuede on the outside.
9. Petego Rear Car Seat Protector by Motor Trend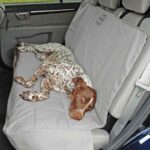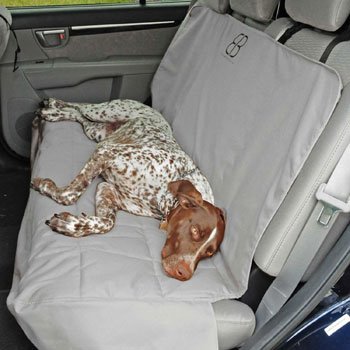 This is a gift for your dog and your car! Constructed with extremely durable polyester "canvass", the underside is made with an anti-skid mesh. Your dog will have a comfortable ride and your car seat will be protected.
10. KONG Squeakair Tennis Balls – Dog Toy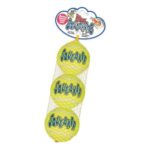 This is by far one of our dog's favorite toys! It bounces and it squeaks – what's not to love? These come in various sizes. Our dog has both small and medium sized ones.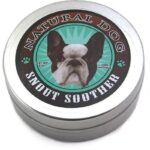 This nose balm is the perfect blend of 100% all natural nourishing, healing and moisturizing ingredients. A dog's nose is highly sensitive and can become very painful when their tissues are dry, chapped or cracked. Snout Soother comes to the rescue for a dog's nose (or paws).
12. Sleepypod Air In-Cabin Pet Carrier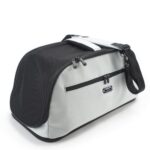 This is a very stylish and ultra plush in-cabin dog carrier. It has a folding system that allows pets to travel in the largest space possible while the airplane is in the air, while still being under an airline seat during takeoff and landing.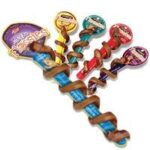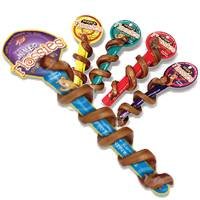 We have not met a dog yet who has turned down one of these tasty treats! Merrick Flossies Tendon Dog Chew Treats are made from a beef tendon. The unique design of this treat creates a natural chewing friction against the teeth which helps to clean a dog's teeth – tasty and beneficial!
14. Top Paw Collapsible Travel Bowl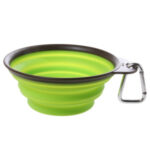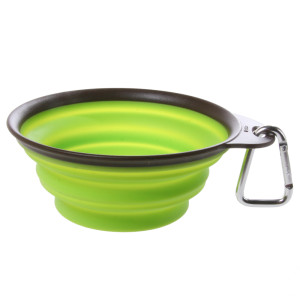 This travel dog bowl collapses to less than 0.5 inches thick and is great for traveling, camping, walks and pet sport events. The expandable food and water travel bowl can latch onto your dog's leash when you are on the go.
15. Hartman & Rose Leather Dog Collar – Haute Couture Collection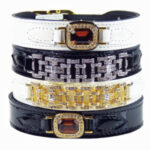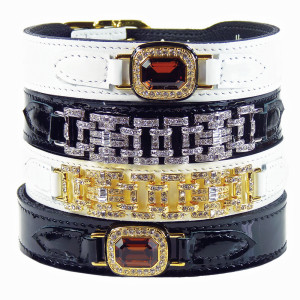 This series is truly decadent and fabulous! Made of 100% Italian full grain leather and Swarovski crystals. The highest quality dog collars for your best friend!
16. Thundershirt – Dog Anxiety Treatment Attire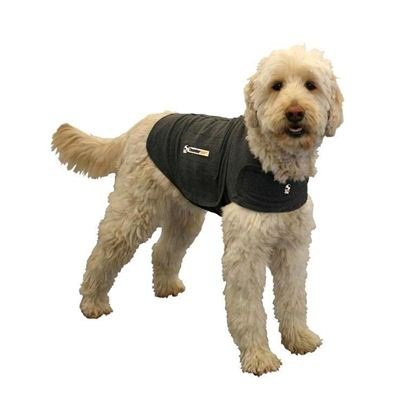 Thundershirts gentle, constant pressure has a dramatic calming effect for most dogs, if they are anxious, fearful or over-excited. Pressure has a calming effect on the nervous system and is used to relieve anxiety. No medications needed!
17. Pro-Treat Beef Liver, Freeze Dried Dog Treats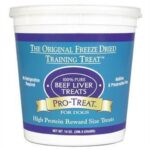 These treats are 100% pure beef liver. They were developed many years ago as a tool for training pure bred dogs for show. Now they're available for dog owners that want a more natural and healthy treat for their dogs.
18. The KONG Classic – Food Stuffed Toy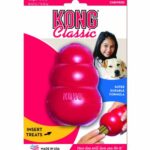 This is the gold standard for food stuffed dog toys and has been recommended by vets and trainers more than any other dog toy. KONG's performance and durability is legendary and extremely tough for long chew sessions.
19. Ruffwear Climate Changer Fleece Jacket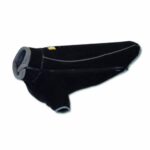 It's ideal for trail running, hiking, in-town excursions or any time your dog needs warmth and insulation from the elements. The Polartec fabric is breathable, durable, pill-resistant and quick-drying.
20. Wacky Paws Sporty Dog Backpack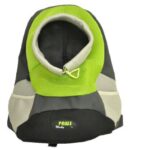 It's very popular, fun and easy to use. This backpack features air mesh material, giving your small dog the proper ventilation. A unique feature is the waist line strap that can buckle around your waist to better secure and support the weight of your dog.
ALSO READ: