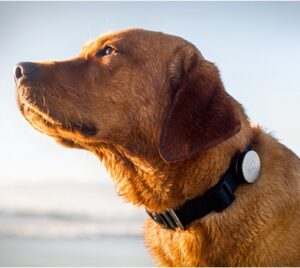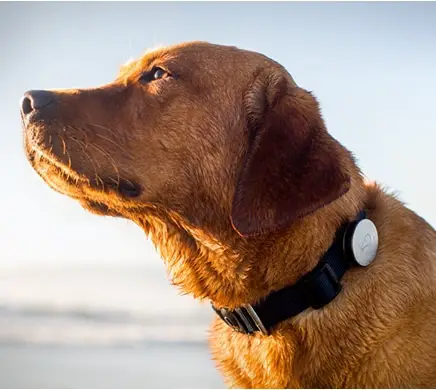 Whistle is a new tech innovation and pet monitoring device that can be used to track the behavior and long-term health trends of your best friend. This half-ounce device is a stainless steel tag embedded with an accelerometer which clips to a dog's collar. It registers your dog's movements and activity and sends this info to an app on your smartphone. So finally you'll really know if your dog has been napping all day or running around the house. Surprisingly, it's also waterproof so your dog can go for a swim or play in the rain with the Whistle Activity Monitor on. It has a built-in rechargable lithium-ion polymer battery which lasts up to 10 days of use between charges and uses a USB charging dock.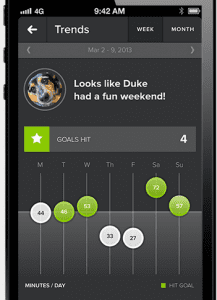 The Whistle app puts together some great reports, such as, comparing your dog's activity to other dogs in context based on breed, age, and weight. It will track patterns and changes in your dog's behavior over time. According to Ben Jacobs, co-founder of Whistle, tracking a pet's movements isn't just about tracking its health – sudden changes in behavior, like sleeplessness, can alert an owner that it is stressed or suffering from some other ailment before the symptoms are more obvious.
We can't wait to try out this device…but it's not yet released yet, so you can only pre-order it today at https://www.whistle.com/.
Similar products have been on the market for a while now, but they're adding features. Back in April, we did a post on Tagg — The Pet Tracker. It was initially meant to help owners find lost pets with global positioning technology when it was first sold in 2011. Since then, a tracking feature that charts a pet's daily activity has been added. Perhaps one day they'll come up with a similar device for kids.