Small Sized Dogs small to medium dog breeds ; small to medium sized dogs ; small to medium size dog, medium dog breeds, big dogs, dog bed, dog beds
Having a new dog join your family is a major life event. Whether it's a puppy or an adult dog that you've adopted, be it small sized dogs, medium dog breeds or big dogs — we think it's something to celebrate!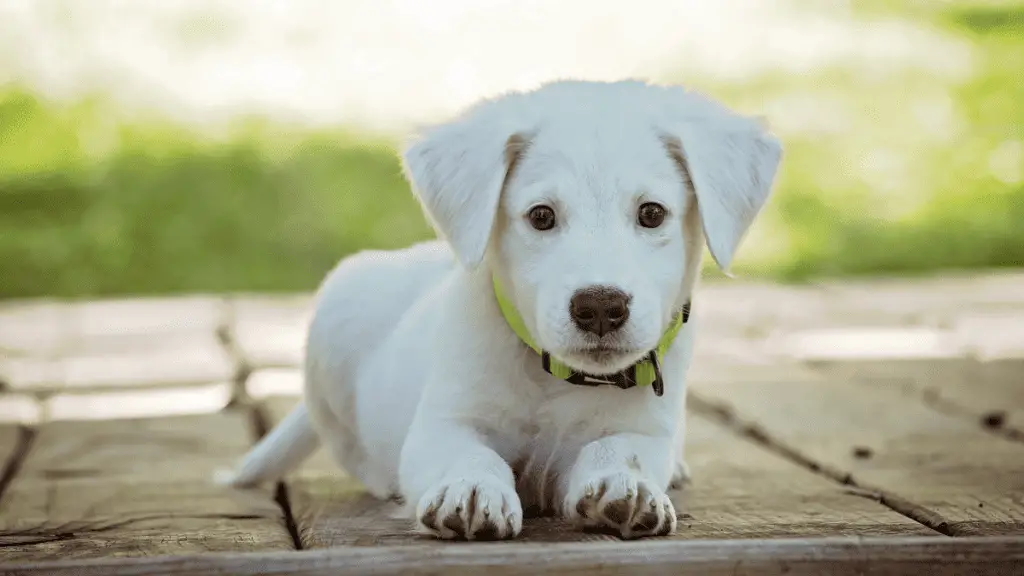 We've curated the most fun gifts for puppy shower.
As with a baby shower, it's certainly helpful to get some supportive advice and tips from other friends that are dog parents. There's also no reason why you can't register or have a gift list as there's actually quite a few things you need to get for your new dog, especially if it's a puppy!
Click here to shop Puppy Must-Haves.
Important Things To Consider When Planning A New Puppy Shower
If you're in the process of getting a new puppy or doggo home, it's probably best to start thinking about what small to medium sized dogs or big dogs supplies you need.
Timing: When to have the New Dog / Puppy Shower
Puppies. If you're getting a puppy, you might want to have the shower before your puppy comes home with you so you can get your home all set up, especially for house training.
The best time to throw puppy shower is when your pooch gets his or her first vaccinations when the dog is about 12 to 18 weeks old.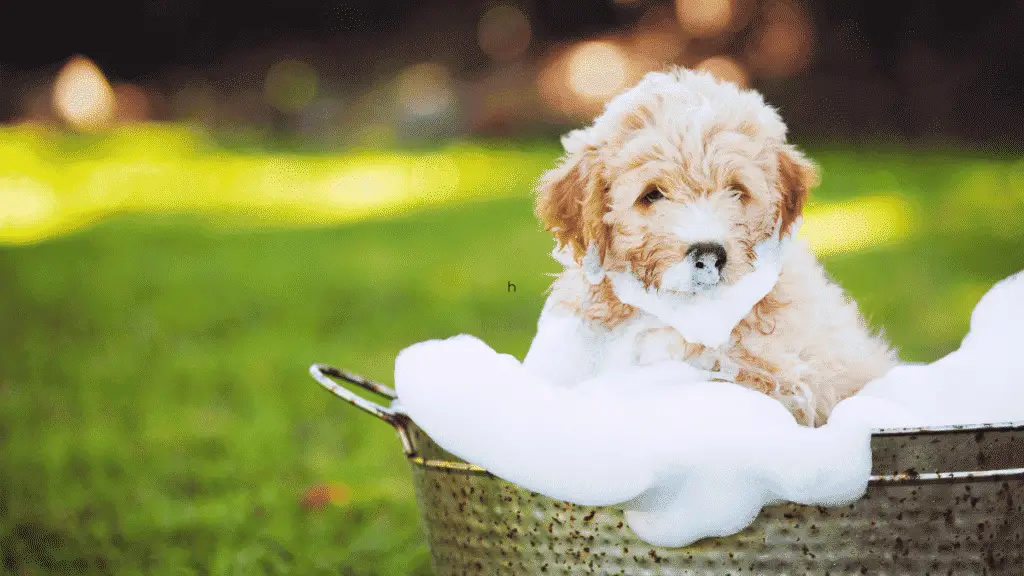 If you don't want to wait 12-18 weeks, you could do the shower when your new puppy arrives, but would likely not want to have other dogs attend.
Adult Dogs. If you are bringing home an adult dog, you might prefer to have the party with some other mellow and friendly dogs so your pooch can start to socialize with other dogs in your circle of friends.
You may also opt to wait a couple of weeks or until your new dog has finally settled into their new surroundings.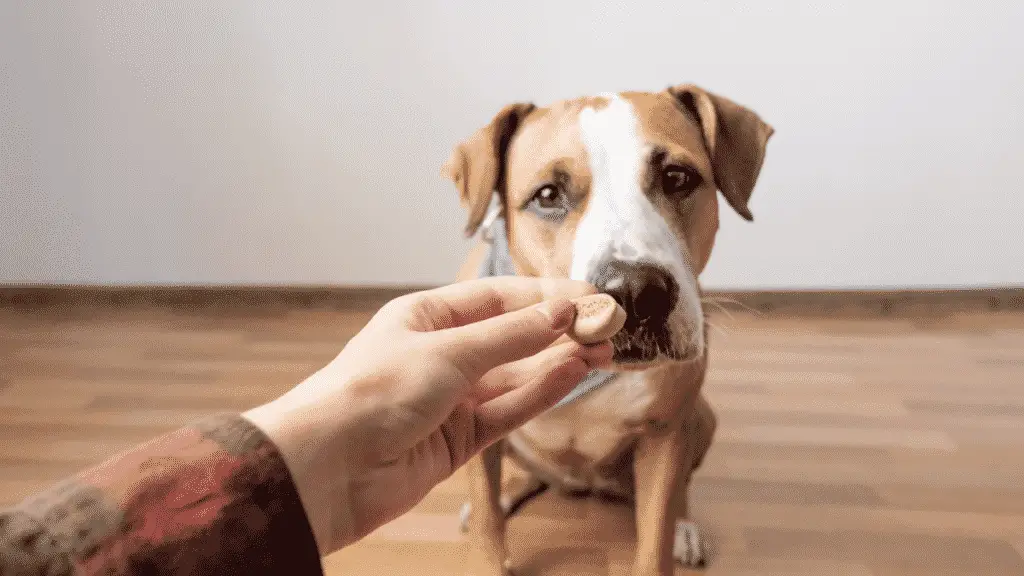 Venue: Doggy Shower Ideas
Where Do New Puppy Showers Happen?
To be able to pick the best venue for your pup's debut, consider how many people and dogs will attend.
Before throwing a party at home, check if you have enough space for dogs to run around and play. Make sure that you have a place at the party for your new dog to escape and retire to (e.g. a crate) in case he gets tired or is overwhelmed.
A dog-friendly park or the beach may be good options if you won't have enough space at home. you may also check your local dog daycare centers because they sometimes rent out their spaces for doggy shower parties.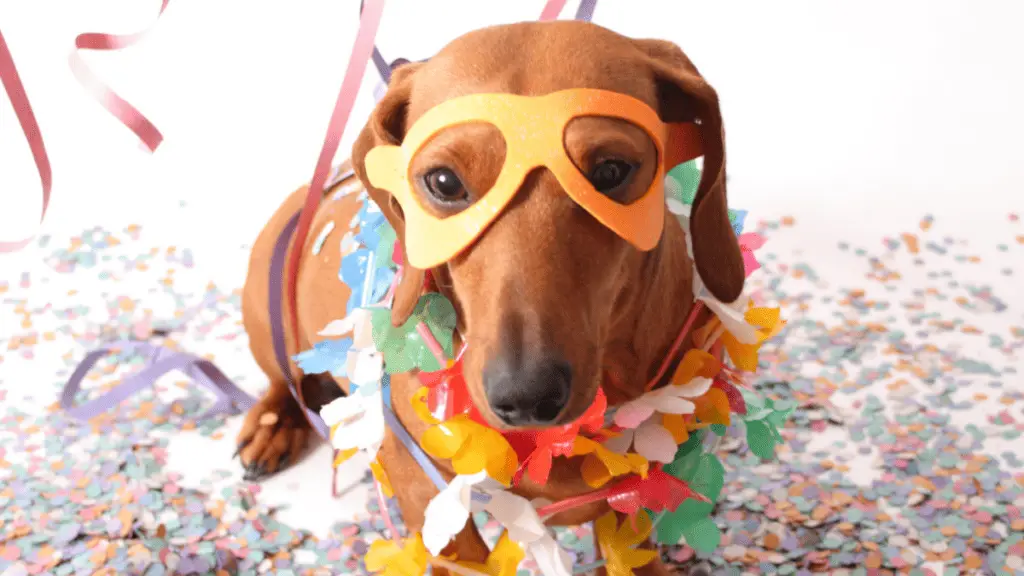 Guests: Who Should Be Invited?
One of the primary reasons for throwing a puppy shower is to socialize your pup early on. So be sure to invite people who will be a major part of your dog's life — your closest friends, significant others, family members who might visit you often.
Gifts: Should Your Guests Bring Gifts?
Some puppy shower hosts request gifts to help them get set up as new fur parents. If you go that route, there is no reason why you can't have a new dog gift registry or pet gift registry – there are actually quite a few things a new dog needs.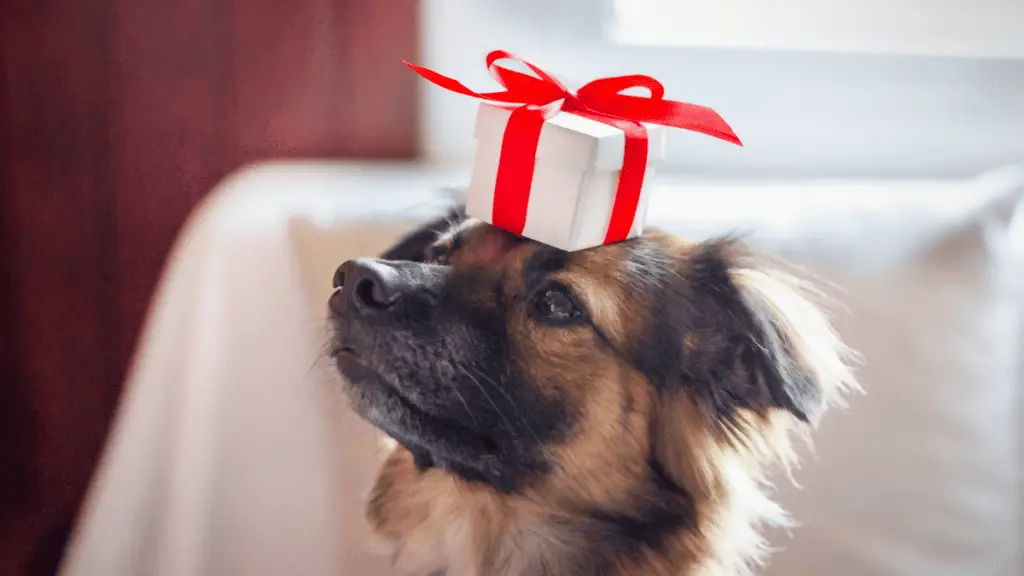 Puppy Shower Supplies
Puppy Shower Invitations
Use puppy shower invitations to inform your guests about the new dog shower. You can find some easy downloadable templates online, print them out and send it to all of your small, medium or big dogs friends.
If you want to keep costs down, you may even ask them to RSVP on Facebook . It's perfectly acceptable for small parties!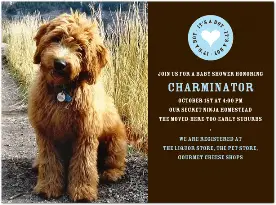 Menu / Food: What's on Offer?
There are plenty of ways that you can come up with food choices for small dogs, medium sized dogs and big dogs alike.
You can go with small snacks like fruits and veggies, sliced up cheese sticks for small dogs, small bones (pork chops, chicken wings) for big dogs or an assortment of small treats.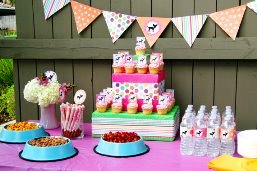 For the medium sized dogs you could do a buffet-style food table where people can pick what they want to give their dog.
Alternatively, there is no reason why you need small dogs, medium sized dogs or big dog specific dishes either!
Drinks: Staying Hydrated With Puppy Showers?
We suggest that you buy bottled water or juice boxes that fit small to medium size pups if you're having your party at home. If it's outside somewhere like a park, ice cold water will be fine.
Goodie Bags
Prizes of different types can be given out depending on what type of dog is attending the shower. Smaller dogs would like treats such as their new favorite kibble or delectable chew toys while big dog breeds might like a new leash for going on daily walks together!
Gift Registry Ideas and New Puppy Gift Ideas
Must Haves For Small, Medium or Big Dog Breeds
Looking for puppy themed baby shower ideas or you're not sure what to put on the registry? Check out our new puppy shower ideas list!
Dog Beds
Dog Toys
Dog Crates
Collars
Dog Bowls
Dog Brushes/Combs
Puppy Shampoo
Indoor Potty, Diapers and Belly Bands For Dogs
Stain & Odor Remover
Poop Bags and Dog Wipes
ALSO READ: