If you're reading this, then it's safe to assume that you are either in the market for a new dog ramp or stairs, am I right? And what's more, you are probably are finding it quite difficult to make a final decision on what is best for both you and your pooch, correct?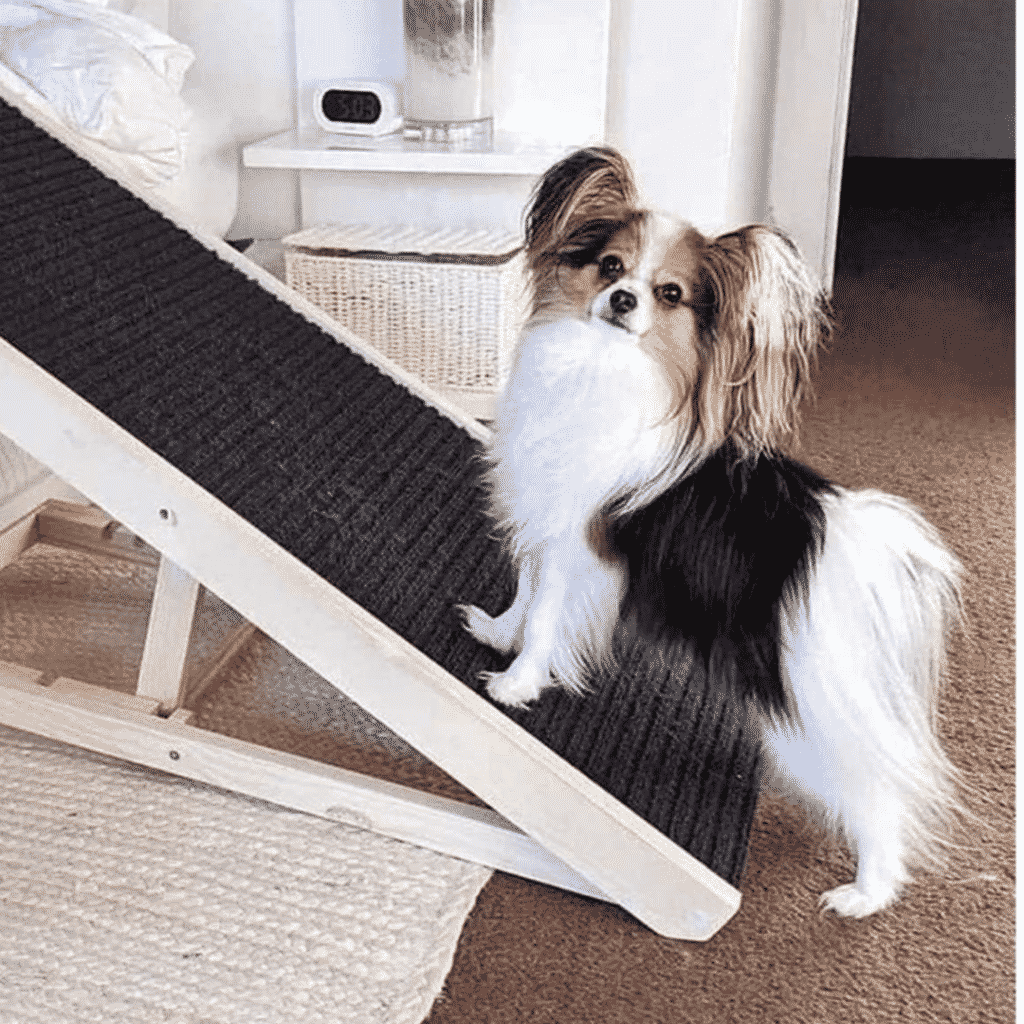 Well, it's not really an uncommon conundrum to be stuck in, quite frankly. Most pet parents such as yourself often find themselves struggling to figure what the difference between the two is and which one they should go for.
In all likelihood, there are several reasons why you would find yourself needing to purchase one of these accessories for your pet.
Why Do You Need A Dog Ramp Or Dog Stairs?
In most cases, you may have a senior or arthritic dog that may need help climbing into the car, the bed, or even onto the couch.
Or, it's possible you just have small dogs, like Dachshunds that often find it quite stressful to climb up to high places? Either way, bringing home one of these tools can prove to be not only beneficial but in some cases, necessary.
This is because many studies have found that jumping or even climbing steep surfaces can place a lot of strain on your dog's joints, whether it be young or old.
In fact, over-active dogs that tend to spend most of their time jumping up and down from elevated surfaces are more likely to experience issues like arthritis, as they get older.
Also, using these devices can help keep you from unnecessarily straining and placing stress on your back and joints by having to regularly lift up your pet onto higher surfaces.
TOP DOGSIZED FINDS
Best Dog Ramps and Stairs
All products are linked for easy purchase.
Should I Choose A Dog Ramp or Stairs?
Generally speaking, either one will suffice for use in daily activities. So, it's really quite difficult to make a straight decision to be fair.
This is also why the question isn't so much about which one is better, but rather which one is more suitable for your needs?
For instance, stairs are a great choice for doggos that have the agility and balance to use normal stairs. Also, the benefit that they these have over ramps is they are usually very portable and can be moved from room to room, or even used in the car.
Plus, they take up less floor space, which is super convenient, as it can sometimes be a hassle moving ramps around the house. It is for this reason that they are actually the more popular choice, among pet parents.
On the other hand, if your pooch is having trouble climbing up your house steps or is not used to it, then a dog ramp is the more suitable choice.
They offer a gentle incline that makes it easy for even the oldest or youngest pets to climb up onto higher surfaces, without much strain on their backs or joints.
In fact, this is why most veterinarians and dog experts would more often recommend this choice, purely because of these very health benefits.
Although, whichever choice you decide to make, you must keep in mind that you will still have to teach your furry friend how to use them.
This means training them by implementing positive reinforcement and rewards. After all, the end goal is to make them feel more confident and accustomed to using them, even when you are not in the house.