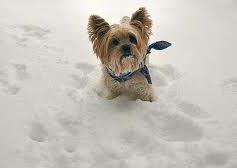 It's freezing across the country and most people are huddled up inside. So what should we do with our dogs? Clearly they still need exercise and have to "do business", so when is it too cold for them?
1. Identify Your Dog's Susceptibility
There are many different factors in determining a dog's resistance to cold. According to Dr. Susan Whiton and Dr. Sophia Yin: "The animal's ability to tolerate really cold weather depends on age, nutritional status, health and coat density."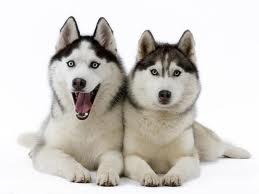 Texas A&M University College of Veterinary Medicine & Biomedical Sciences has stated "it is clinically accepted that indoor pets that are not acclimated to cold weather should not be left outside when the average daily temperature is below 45 degrees Fahrenheit."
Dogs that tend to do well in the cold include Alaskan Malamutes, Siberian Huskies, Malamutes and Chow Chows.
Dogs that are more susceptible to the cold are toy dogs (e.g. Yorkies) and dogs without hair (i.e. Chinese Crested) or do not have thick coats (e.g. Greyhounds).
If your dog is a puppy, very old or sick, you might want to consider using an Indoor Dog Potty or Wee-Wee Pads while the temperature is below 45 degrees.
2. Know the Signs of a Cold Dog
If your dog is shivering, whining, stops moving, starts looking for warm places to burrow or is in a curled position, it is probably too cold. When the weather is severely cold, take shorter walks. Don't try to take your dog on the same length walks as during warmer weather. A shorter walk can still accomplish enough exercise and relief breaks without causing your dog (and you) to become too cold.
In regards to dogs that spend more time outside in the winter, according to Dr. Susan Whiton and Dr. Sophia Yin: "The dogs that are not doing well will have ice on their fur. It indicates that they are losing enough body heat to melt the snow. Because their coat is not insulating well more ice will build up making the hair less lofty and less insulating."
3. Get a Dog Coat and/or Dog Boots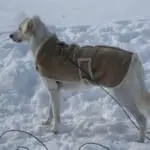 Sweaters and Dog Coats can keep your pets warm. Make sure they fit correctly. They shouldn't be too loose or too tight. Using a dog coat with good under carriage coverage will be very helpful for dogs with longer coats that more easily collect ice on their fur.
Dog boots and paw protectants (e.g. Musher's) can protect your dog's paws from the cold and salt. After a walk outside, check to make sure any salt or antifreeze products are removed from paws or fur. To remove any snow from a dog's coat, use a towel or hairdryer.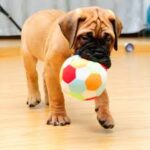 4. Play Indoors
If it's too cold for your dog outside, then make sure to spend more play time with your dog indoors. If your dog is a fan of fetch – this is probably really easy – just keep throwing a ball down a hallway. My dog isn't a super fan of fetch, but if I do it with treats, he's happy to play fetch indoors.
You can try teaching your dog tricks or play some of their other favorite games to keep them active during the winter. If they need more exercise, consider organizing a doggy play date or taking your dog to a doggie daycare so they can play with other dogs.
5. Adjust Your Dog's Diet
If your dog is spending a lot of time outside (e.g. they're a Siberian Husky), then you probably need to increase their food consumption.
If your dog is spending more time indoors, you probably need to somewhat reduce their food intake.