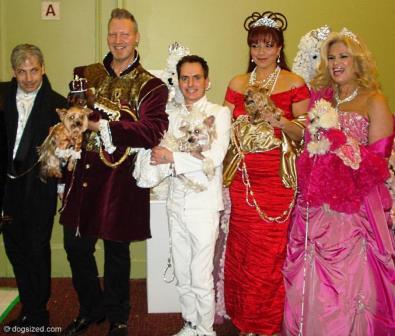 Dogsized covered last night's 2014 New York Pet Fashion show which was a sight to be seen! A flurry of dogs and their owners dressed to the nines in regal costumes, crowns and gowns – a new twist on the Tutors.
The evening was kicked off by the event co-chairs, Gregg Oehler and Ada Nieves. The New York Pet Fashion Show isn't only about pet fashion, but is also a rescue benefit. The program started off with a runway show of rescue dogs (all available for adoption) in elaborate attire. These shelter dogs having never been on a stage before (some even being recently saved from a puppy mill), walked the runway (with their volunteer handlers) as if they've been always been professional dog models. They came from a variety of shelters in the New York metropolitan area from Bideawee to ACC.
[new_royalslider id="1″]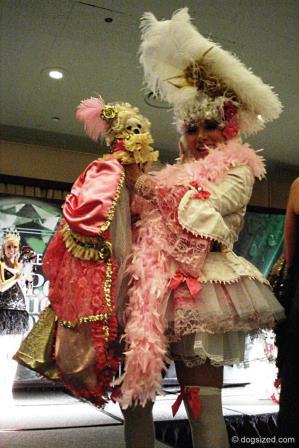 Numerous vendors from across the globe were also at the event selling their items for dogs from dog wine and apparel to dog jewelry and beds. Vendors also took to the stage to have their dogs model products, including spa wear and a priceless diamond dog collar designed by Candy Udell from London Jeweler's, creator and designer of the famous .5 million dollar bra for the Victoria's Secret Angels show.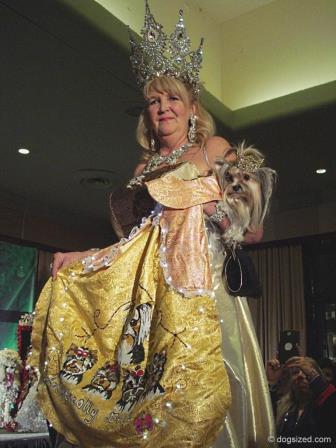 The pinnacle of the evening was the Royalty Costume Contest. Countless designers, dogs and their owners lined up to attain the honor of being the "King or Queen of the Royalty Costume Contest". Pictures are worth a thousand words – we have some photos here, but are also putting together a photo gallery so you can see all the fantastic designs. Celebrities from Miss California to Andrea Arden participated in the show and Maria Milito from Q104.3 MCed. The New York Pet Fashion Show is produced by Oehler Media Inc.