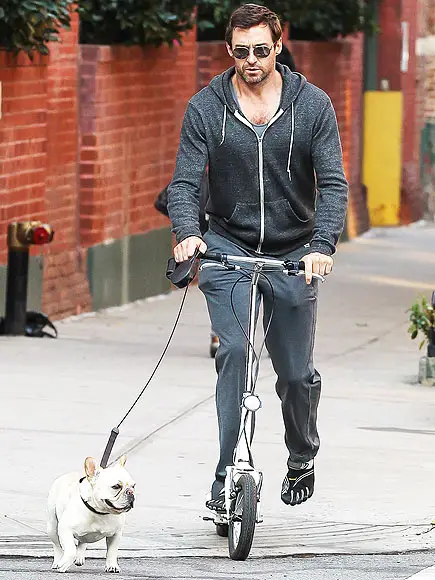 Hugh Jackman, the Wolverine star, is out and about NYC again with his French Bulldog Dali. This time via the very popular scooter. He's even got those groovy sport shoes with the toes on (wonder how he likes those?).
We accidentally called his dog Peaches in a prior post so we would like to apologize to Mr. Jackman for that.
For more amazing French bulldogs and their celebrity owners, check out our post on French Bulldogs.