Are you looking to rent a new home for you and your pup in the Big Apple? Let's break down renting pet-friendly apartments in New York City.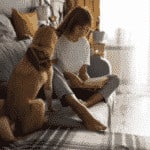 I hate to break it to you, but although having a pet comes with so many perks, it also adds another level of complexity to your apartment search.
This is especially true if you aren't well-informed on what the stances on pet cohabitation are in the state of New York.
Besides that, finding an affordable house that is also pet-friendly can be even more challenging.
The average rent for a 1-bedroom apartment in New York is currently $2,490. This is a 15% decrease compared to the previous year.
Even more interesting is that with over 11,267 rental properties being listed in NY and almost 68% of households being renter-occupied, that average begins to vary once you narrow your search to the top pet-friendly neighborhoods in the state.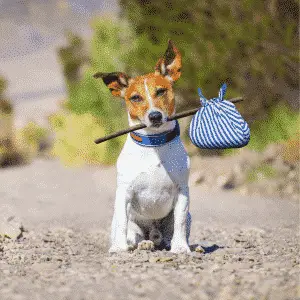 After all, you don't want to find a new place only to realize that the closest park is almost a 30-minute walk away. I mean, that just sounds super tiring, doesn't it?
With the help of a little research, we pinpoint the average median rent on some of the most ideal pet-friendly neighborhoods that we think you should have a look at, namely:
West Village – $3,294
Battery Park City – $2,766
Upper West Side – $3,000
Hollis Hills – $1,600
Park Slope – $2,475
Upper East Side – $2,430
On the other hand, finding the right rental property in NY also requires going through a more restricted process than you might be used to. 
Things to Consider When Hunting for Pet-Friendly Apartments
1. Building Rules
According to the New York City Pet Law, you are allowed to keep your pets if they have been with you for three months or more, without your landlord citing you or seeking eviction.
But remember, just because a building welcomes pets does not mean your pup is allowed to wreak havoc.
You will still have to abide by the building's rules about housebreaking, vaccinations, and pet behavior. For instance, most apartment buildings require your pets to be kept on leashes in common areas.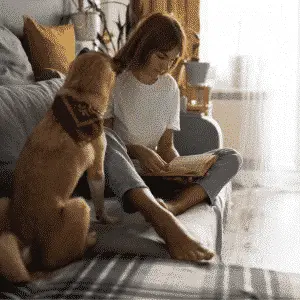 Others may restrict your dog's movement to certain parts of the building and ban them from public places like lounges.
These restrictions can also end up extending to your apartment. For example, you will have to ensure that your dog stays well-groomed to prevent the risk of flea infestations.
You will also have to address and respond to other tenants' complaints if your dogs are causing excessive noise or showing aggressive behavior.
2. Pet Vetting
Some buildings may require official documentation to verify that your pet fits all acceptable standards.
In other words, you may have to submit your dogs' names, breeds, vaccination, pictures, and health records to the building's management.
Some are so stringent that they will require to meet and vet your dog beforehand to ensure that their behavior doesn't pose a threat to other tenants on the property.
Picture it, a dog interview! As serious as that sounds, it's still kinda funny, don't you think? Heck, you may even need to buy them a dog suit to help them put their best paw forward!
Plus, just because the property states that dogs are allowed doesn't mean there isn't a limit to how many you can bring with you. In such cases, you may end up needing board approval to have more than two pets.
3. Pet Fees
Even if everything goes well, some buildings may end up charging an extra deposit to cover any damage that your pooch may cause.
However, suppose you have a service dog. In that case, facilities may consider not charging pet fees for them due to their extensive training.
How To Find The Right Apartment
Finding the right building depends on a few varying factors. And we know for sure that pinpointing the ideal place can be such a tedious process.
Find a rental platform like Zillow or Zumper that is straightforward to use and makes your apartment search quicker and more efficient.
Typically, with just a few clicks, you can find all pet-friendly listings in the city or state you want to move into. What's more, is that you don't even need to open an account to do so!
Here's how to do a quick filtered search:
Go to your favorite apartment rental site
In the search box, type the city or state where you want to live. Click 'Search'.
On the search results page, click All filters.
Select the 'Allows dogs' option.
Check 'Apartment'
Filter according to price range, neighborhood, number of bedrooms, lease length, etc.
Click 'See Listings' and voila. You're all set!
If you prefer to find a new place in your current neighborhood, then you can simply search for 'dog-friendly apartments near me.'