Sunday, Channing Tatum was seen at LAX airport with his dog Meeka. Geez we don't know who's cuter – Channing or Meeka? We just can't seem to forget those Magic Mike moves.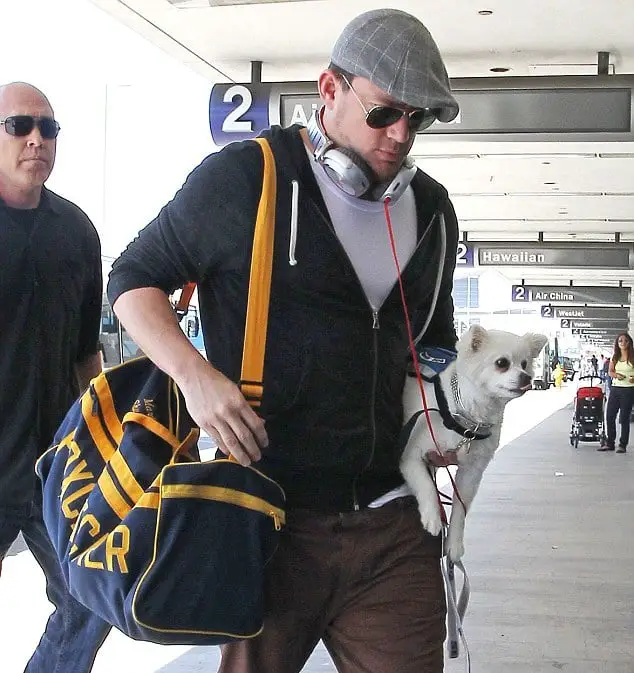 Apparently, Meeka is wearing a blue service dog vest, which means he can sit on his owner's lap on the plane rather than travel in a pet carrier. Nice! We'll have to check into that!
In the meanwhile, if your pooch doesn't have a service vest, you can always check out our flying with your dog tips.
Bon voyage!