Automated dog feeders are very helpful, especially if you're worried about feeding your dog on time.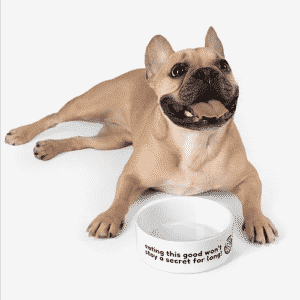 They're also great if you want to put your dog on a diet as you can measure out their daily food intake in advance and make sure they are getting their meals spread throughout the day.
Many of the automated dog feeders we looked at did not have great reviews, so we only have two products on our list.
If we find other top quality products, we'll also add them to our list.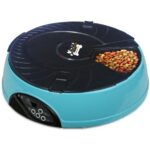 Six Meal LCD Automatic Pet Feeder
It has six separate food trays to keep your pet on a regular feeding schedule and is programmable for up to 6 different feeding times.
It even enables you to record a 6 second personal message for your pet It's compatible with disposal food packs, wet and dry food.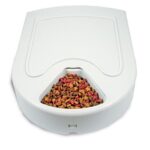 PetSafe Electronic Pet Feeder
With the PetSafe five-meal electronic pet feeder, you never have to worry about your dog running out of food or overeating. It automatically feeds your pets up to 5 times a day.
The electronic timer allows you to set the times each new meal is presented in one-hour increments. High quality, easy to use, reliable, and dishwasher safe.
If you know of a great product we should add, please let us know. All products are linked for easy online shopping on Amazon.