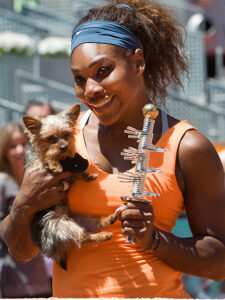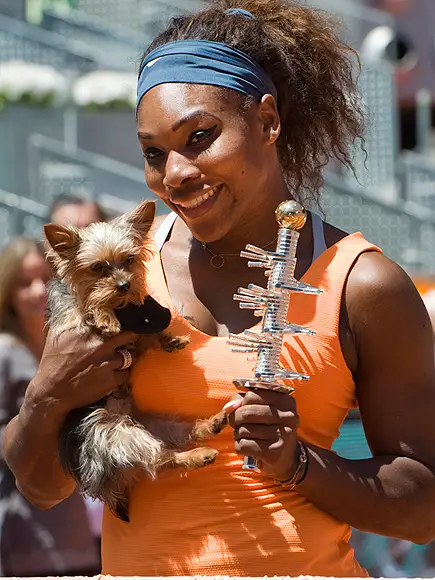 Serena Williams celebrates wining the Madrid Open with her cute dog, a Yorkshire terrier named Chip, and holding the Ion Tiriac trophy.
Serena retained her Madrid Open title on Sunday with a devastating display to beat world number two Maria Sharapova 6-1, 6-4. The title is Serena Williams' 50th of her singles career and extends her amazing run over Sharapova who she hasn't lost to in 12 meetings since 2004. Serena is currently ranked number one by the WTA.
We're wondering if she's going to put that trophy in a safe place because Chip is really eying that thing like it's going to be his new toy when they get home. Fetch anyone?
[check out Chip supporting his mama Serena at the Roger's Cup]