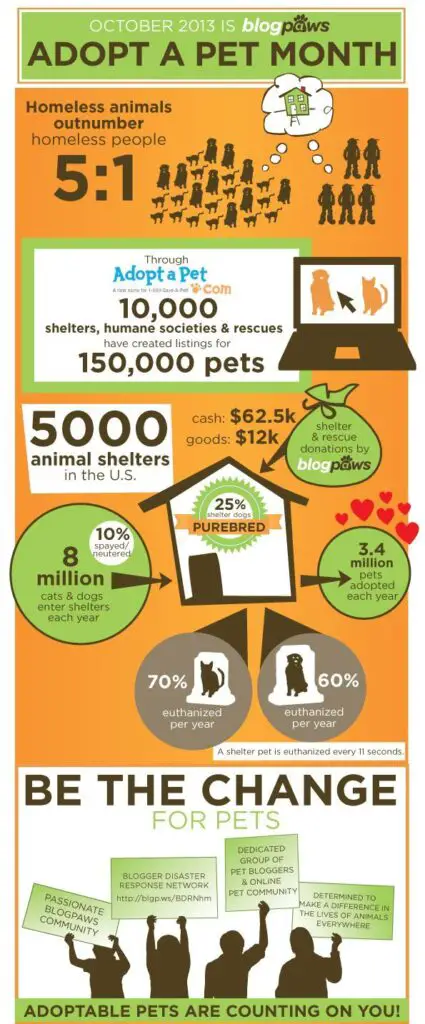 Statistics from: ASCPA.org  AdoptaPet.com NCPPSP  Graphic from: www.blogpaws.com
If you're not sure if you can adopt a pet full-time, you might want to consider fostering a pet. Back in July, Dogsized did an interview with Sarah Oren Brasky, CEO of Foster Dogs Incorporated and editor of fosterdogsnyc.com to answer many of your frequently asked questions.
November is National Pet Diabetes M...
If you're ready to take the plunge, consider adopting a pet from PAWS – Pet Animal Welfare Society one of our fellow Dogsized fans. You can read about them in one of our prior posts on PAWS or check out their website: www.pawsct.org