As a dog owner, you may need to find a dog walker if you want to ensure that your puppy or adult dog is getting enough exercise and outdoor time. Do you even know how to find a dog walker?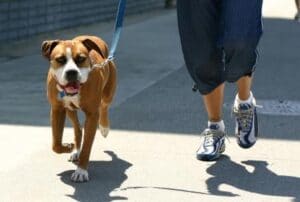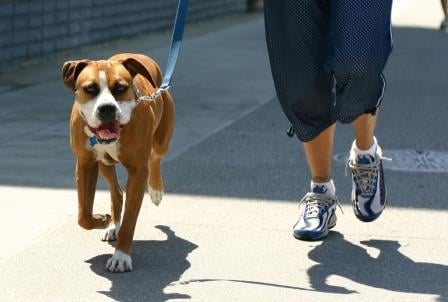 With busy schedules and other commitments, it's not always possible to give your pet the attention they need. That's where a dog walker comes in handy.
Finding a reliable dog walker can be a daunting task, but it's well worth the effort to give your pet the care they deserve. In this article, we'll explore some tips and tricks on how to find a dog walker that you can trust to keep your furry friend happy and healthy.
If you've recently moved to a new city with your dog or have a new dog, you probably need to find a dog walker.
It's always good to ask your neighbors for recommendations, but you probably want to do your own research as well. We recommend looking on Yelp and doing a Google search for your neighborhood.
Read the reviews – this will really give you some insight on potential dog walkers. Some businesses will only provide dog walking and others will have a retail/doggie daycare facility that also provides dog walking. Here's our list of tips to find a dog walker:
Questions to ask when you need to find a dog walker
Do you provide single/individual dog walks?
If you provide group walks, how many dogs you do walk at the same time? Personally, we don't recommend more than 3 dogs at a time.
With group walks are large and small dogs separated?
What is the price for single vs group walks?
What are the different prices for the length of time, i.e. relief break, 30 min walk, 60 min walk?
How far will they walk your dog? Depending on the energy level of your dog, this is important to establish. We have a younger dog and don't want the walker just to go around the block and let our dog sniff everything – the dog needs some exercise.
Do you have any credentials? What's their experience walking, training and/or handling dogs?
Are they bonded and/or do they have insurance?
Do they have emergency procedures?
Do they ask for your vet's details and a release form so they can send your dog to your vet in case of an emergency?
Do they ensure your dog has all the required vaccines / shots?
Will they take photos of your dog? This can be nice as you can see what your dog is doing during the day. However, we had a bad experience with this, as the dog walker took loads of photos of our dog and then put it on their blog with various personal comments about our dog. We wouldn't have minded 2 or 3 photos, but they clearly went over professional boundaries.
Other Items to Consider in Selecting a Dog Walker
Price – How does it fit into your budget?
Price – How much will a potential dog walker charge?
Is it in line with the average dog walking prices in your area?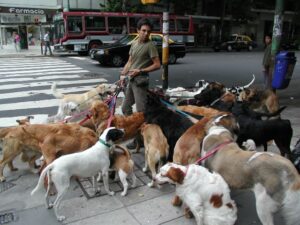 If you want your dog to have a group walk, will the dog walker be bringing other dogs into your building / apartment? Some buildings do notallow outside dogs (from dog walkers) to come into the building.
Make sure your dog meets the potential dog walker. The walker and your dog should have some rapport.
Determine a pick up and drop off routine.
What time(s) will the dog walker walk your dog?
Will your dog be crated or free in the home?
Do you want thedog walker to give your dog food or water (this might be an extra charge)?
Do you want your dog's paws wiped off when they come back from the walk (this might bean extra charge)?
Does the dog walker require a key to your home or can you have your doorman (if applicable) keep the key and give it out/pick it up from the dog walker.

Our preference is to not give a key and have our doorman handle it. If you do give a key, remember to have a "do not duplicate" stamp on it.

Determine payment terms. Are you paying in advance? Can you get a package discount (e.g. 10 walks for 15% less)? Can you pay online (e.g. Paypal) or via credit card?
The relationship should preferably be written into a contract to clarify the terms and conditions.