I was just visiting a friend who had this funny dog book, which she recommended. When I saw that it was "poems by dogs", I quickly interjected that I just really wasn't into poetry. But one glance at this book totally changed my mind.
Let me illustrate, here's the first poem I read from this book: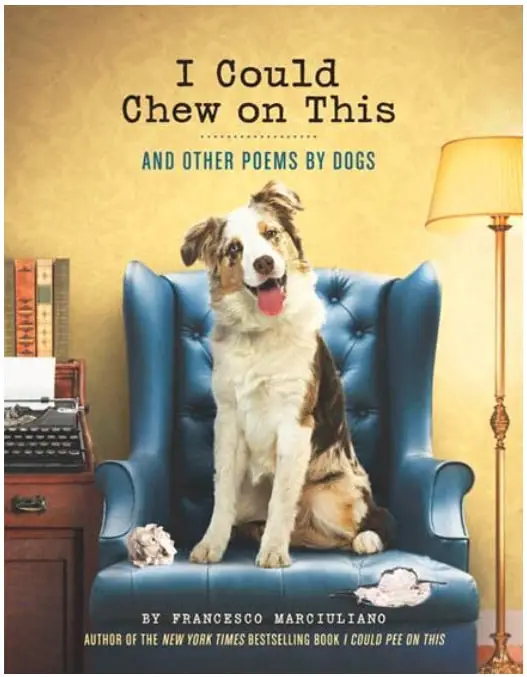 Can You Smell That?
I smell the air
I smell the dew
I smell that rock
I smell your shoe
I smell the leaves
I smell a slug
I smell the dirt
I inhale a bug
I smell the grass
I smell the grass
I small each and every
Blade of grass
I smell a butt
Oh hey, it's Lou!
I smell frustration
Oh hey, that's you
I sniff, I snort, I even snuff
And with every scent my nose does sing
But you say quite sharply, it's been two hours
So let's smell what the next foot of our walk does bring
This totally cracked me up – so did other poems as I flipped through this cute dog book.
So here I am recommending:
I Could Chew on This and other poems by dogs (by Francesco Marciuliano)
It's not too long (about 100 pgs) and easily brings a smile to any dog owner. Enjoy!