Canine flu, also known as Dog flu, is a highly contagious respiratory illness that affects dogs of all ages and breeds.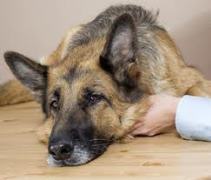 Dog owners may have heard about the "bug" circulating around that was believed to be kennel cough (i.e. bordetella).
However, with the number of dogs it affected in such a short amount of time, tests were made and the "bug" is kennel cough caused by canine flu (aka canine influenza), which is highly infectious.
According to Dr. Kristin Lester, DVM, kennel cough can be caused by numerous organisms and frequently occur concurrently (e.g. bordetella bronchiseptica, parainfluenza virus, advenovirus type 2 and canine influenza, distemper, reovirus).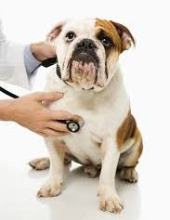 If your dog has not been vaccinated against canine flu, then your dog will have zero immunity against this virus.
Of course, no flu vaccine is a 100% guarantee you won't get the flu (just like the human flu vaccine), but it's better than zero defense.
While this might not be going on in your neighborhood (yet), we thought it would be good to update everyone to help keep your dogs safe and healthy.
If your dog frequents doggie daycares, dog parks, or any other locations where dogs play and hang out, you might want to discuss with your vet and consider vaccinating your dog.
I just made an appointment today to get my dog, Kobi, vaccinated, and apparently, it's a two shot treatment. Kobi will get a flu shot today, and then we'll go back in 3 weeks for the next round.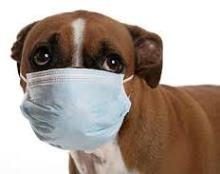 Unfortunately, a friend's dog caught the canine flu. We thought it would be helpful to let you know how it ran its course.
They first had their dog (we'll call her Bella) on antibiotics, which was possibly more preventative than reactive but was suggested by their vet.
Bella's parents kept her away from other dogs to prevent spreading the virus.
To be safe, if your dog catches the flu, they should not be in contact with other dogs for at least 7 days after symptoms have resolved.
The flu virus can also take up to 10 days to gestate and your dog may not show symptoms for over a week.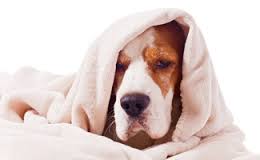 Bella had a nasty cough (sounded like choking), which lasted about a week. The cough got worse before it got better and it was horrible sounding.
Bella's parents gave her honey, to try and coat the throat a bit (mixed reviews on this, but regardless she loved it) and gave her a couple of spoons of coconut oil with her food (a natural anti-viral).
They also gave her lots of water, including luke-warm chamomile tea as it apparently reduces stomach spasms from the cough and made her drink lots.
They also cut back on the length of Bella's walks, much to Bella's annoyance.
After 7-8 days from presenting signs, Bella was no longer coughing and had a lot more energy. She is back to playing, chasing, and chewing her toy duck and bouncing around on their walks. We're so happy Bella's feeling better!!!
Thanks to Dr. Kristin Lester, DVM, Fetch Club and Downtown Dog NYC for keeping us up-to-date on canine health issues in the NYC area!