With our giveaways, we often ask for a review of the product from our readers. We tell them to give us their honest opinion – good or bad. We think it's important to find out what the Dogsized community has to say about products.
Here's a round up of some of the product reviews from our contest / giveaway winners: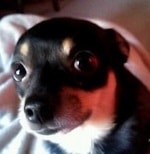 Winners: Audrey Crothers and her dog Mr. PP Wilson from North Carolina won the Earthbath Shed Control Shampoo and Conditioner Giveaway:
Here's their product review:
"Are my sheets cleaner? Without a doubt. My big problem was our smaller blankets. My dog has his own and they stay on the bed. He loves crawling under them and then going in a circle to bundle up in them. Needless to say, they are or were constantly covered in dog hair. Earthbath has just about eliminated the shedding. I do not have to wash them daily now. Maybe a couple times a week.
Another thing, Mr PP had a slight itching skin problem. I credit the Earthbath conditioner to curing that! He does not scratch any longer and he has no more flaking of his skin. I am super impressed with both the shampoo and conditioner. Yes, I would and will purchase it in the future. I'm very happy to have won them as I may have never had the opportunity to try them. Thanks ever so much."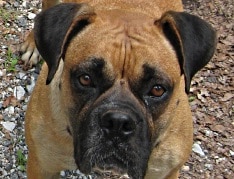 Winners: Tammy Woodall and her dog Beau from Georgia won the Messy Mutts Silicone Double Feeder Giveaway:

Here's their product review:
"Oh, we (Beau [a/k/a Fur-baby] & I) absolutely love the Messy Mutts Silicone Double Feeder.  With Beau being a Boxer, she tends to be a bit messy when she eats and drinks her water – although she tries not to be – The Messy Mutts Silicone Double Feeder is perfect for her.  Because of the way its made – food and water doesn't go all over the floor anymore when Beau eats.  Clean up is fast and easy – and better yet, not on my floor.  I would give it 5 stars hands down.  Thank you Dogsized."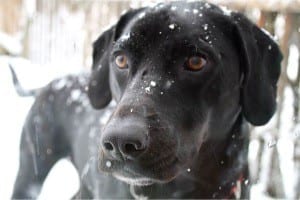 Winners:Cristine Natkin and her dog Caspian from New York won the Dogs Love Kale Giveaway!
Here's their product review:
"Caspian loves these treats. He gets a baby carrot and a kale treat every morning when he first gets up. A great way for him to start his morning. Definitely recommend these treats. Thank You"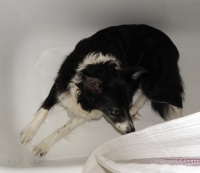 Winners: Melia Koerner and her dogs Gracie and Maggie (they are sisters from different litters) from Ohio was one of the Earth Rated Giveaway winners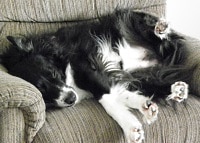 Here's their product review:
"The poop bags are really great, easy to travel with and use."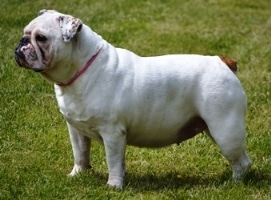 Winners: Tracy Abram and her dog Zoe from Maryland won the Twigo Tag
Here's their product review:
"The tag is very nice – and quiet. Thank you again for it."