How often does the FDA issue a dog food warning? In recent years, the FDA has issued numerous dog food warnings due to concerns about contamination, mislabeling, and other safety issues.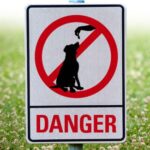 As a result, many pet owners are rightfully worried about the quality of the food they give their dogs.
In this blog post, we'll examine how often these warnings occur, what causes them, and what you can do to keep your pets safe.
In previous years the FDA has issued a dog food warning for various issues
In 2013 the FDA announced a serious dog food warning that as of September 24, 2013 the FDA has received more than 3,000 complaints of pet illness related to consumption of chicken, duck, or sweet potato jerky treats, nearly all of which are imported from China. The reports involves more than 3,600 dogs and includes more than 580 deaths. This is absolutely horrible!
Apparently, some of the name brands include Nestle Purina PetCare Co.'s Waggin Train and Canyon Creek Ranch treats and Del Monte Corp.'s Milo's Kitchen Chicken Jerky and Chicken Grillers home-style dog treats.
The treats involved are chicken, duck and sweet potato jerky treats. All of them are made in China, but sold under various American brand names.
If you have any jerky treats, please check the label and check the distributor's website to see if there are any applicable recall notices.
Here is a link to an NBC News story on the subject.
Thanks to BPC Dogs for contributing.