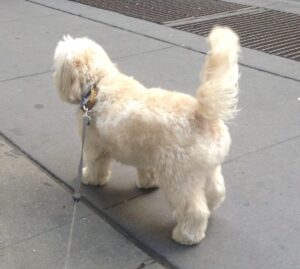 We recently had the opportunity to test out Earthbath's new Tushy Wipes and we have to give these a thumbs up! As many of you know, our dog is white so keeping Kobi clean is a priority.
Earthbath came up with a thicker wipe that contains a mild cleansing and odor neutralizing solution, which is also odor free. We liked that the wipe was not overly wet like some towelettes are. They are a bit thicker which is nice if you have to do a little extra clean up on the "backside" or express anal glands.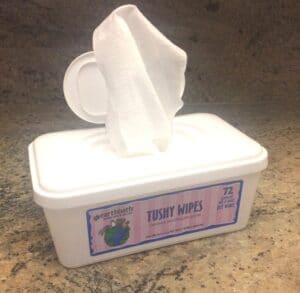 As with all earthbath products, Tushy Wipes are made without parabens, sulfates or artificial colors. Apparently they also contain enzymes that provide for the bioconversion of a wide range of smelly substances. Baking soda is another ingredient which further enhances the odor neutralizing power. In addition, the wipes include soothing aloe vera, vitamin E and chamomile.
Tushy Wipes come is a white container which closes to lock in moisture. It's easy to grab a wipe and go.
Our dog, Kobi, can be sensitive to various products as he has allergies. We tried the Tushy Wipes on Kobi's backside and a few other places (e.g. paws) and he had a very pleasant experience – no allergic reactions which made us very happy.