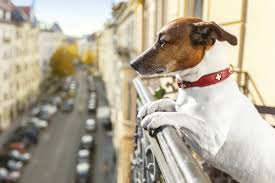 One of our Dogsized fans recently sent us a scoop on Pet Exchanges that we thought you would find interesting. With the home rental/exchange trend on the rise (e.g. AirBnB, BRBO), HomeExchange.com has recently added Pet Exchange as a new service when doing a home swap.
Here's how it works. If you're the dog owner and do a home / pet exchange, when you swap your home, you'll leave your dog at your home and the person(s) coming to stay at your home will also take care of your dog.
So by doing a home exchange you'll not only skip the cost of a hotel, but you won't need to pay for boarding or a pet sitter.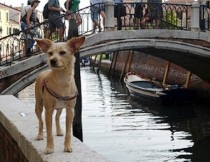 HomeExchange.com suggests you leave detailed instructions for the person(s) coming to stay at your home. Remember to include your vet's contact details (also let your vet know) and the contact information of a friend who lives nearby and is familiar with your dog. Include your dog's likes and dislikes. Also clearly leave feeding instructions (including times) and measuring scoops, as well as, note any allergies your dog might have.
They mention that it might be easier to do a home exchange with another pet owner, but there were also comments of families without a pet that did an exchange at a home with a pet and we're able to experience the joy of pet ownership.
Of course, as with any home exchange/rental, there can always be downsides to such an experience. However, we want to tell you about the latest interesting options in pet travel. You need to determine if this is the right fit for you, your home and your pet. See Pet Exchanges at HomeExchange.com for more info and tips.