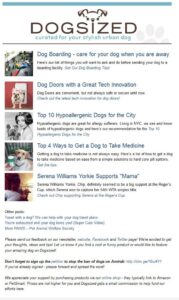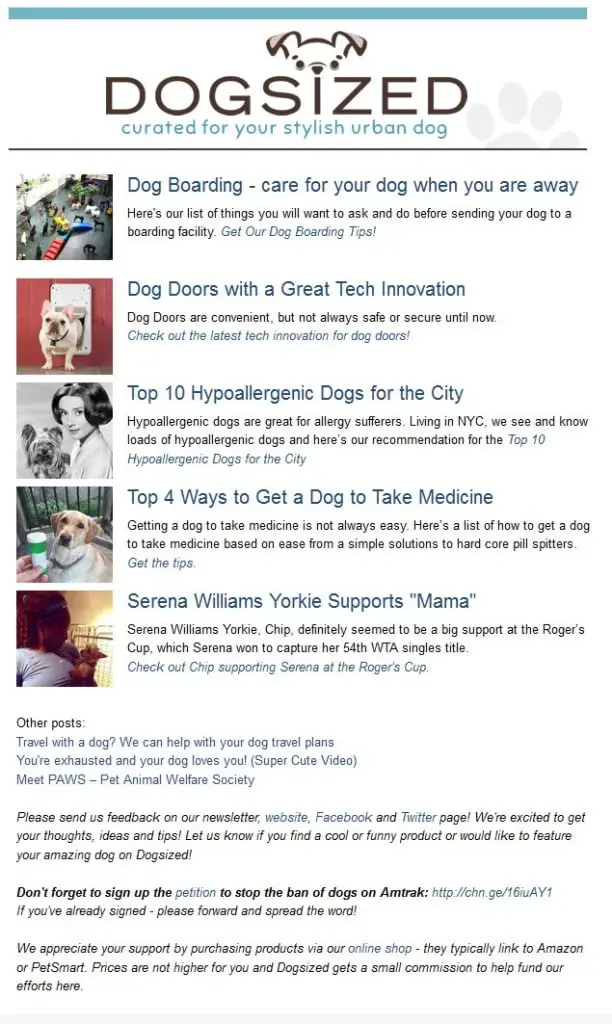 We've decided to focus more on our Facebook and Twitter pages as a way to communicate with our fans.
So for now, our newsletter is on hold.
In the past, the Dogsized Newsletter came out weekly – typically on Thursdays. It would bring you the highlights from the past week on Dogsized and featured a variety of topics from products and tips to events and amusements.
Here are some of our past newsletters: