Mariah Carey Dog jack russell terrier
Mariah Carey Dog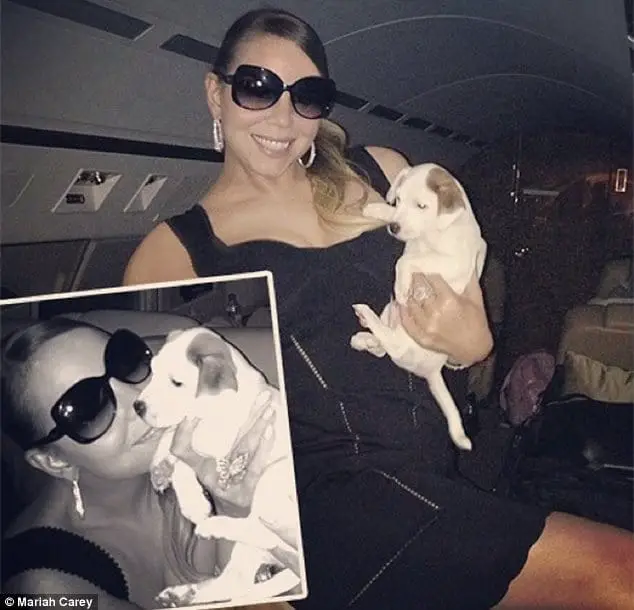 We knew that Mariah Carey lives a pampered over the top life, but many people may not know she once had eight Jack Russell Terriers that share this luxurious life with her.
At one time it was reported that she brought home three Jack Russell Terriers to join the five she already had (named Jill E. Beans, Cha Cha, Jackie Lambchops, Squeak E. Beans, and JJ). 
Though we've seen photos of Ms. Carey with one of her pups, the photos in this posts are not any of her pampered pooches, but give you a great idea of why she may have selected these lovable and smart doggos.
In 2014, it was reported that Mariah Carey asked her Twitter followers to help name the new pups and the winning names were The Good Reverend Pow Jackson, Pipitty L. Jackson, and Mutley P. Gore Jackson the 3rd. Despite having a lot of help, that's a mouth full for eight puppies. We're hoping they have nicknames so it's easier to call the bunch.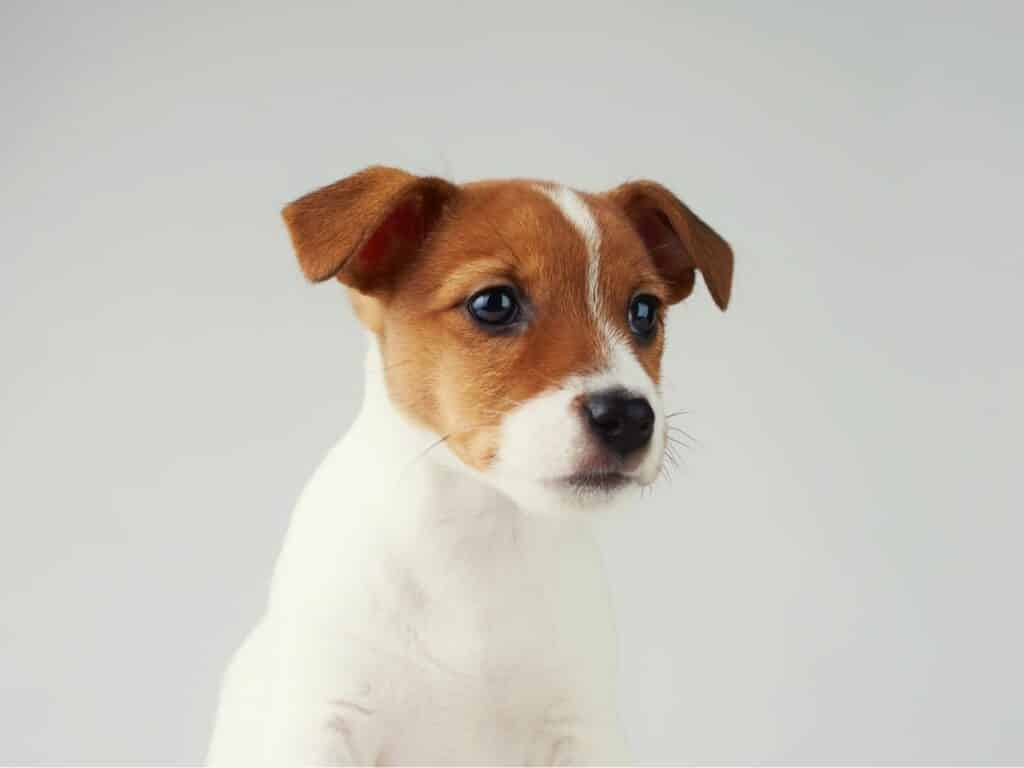 Yep, you read that correctly! Any pup would be so lucky to get the Mariah Carey's dog treatment. Allegedly, Mariah Carey's dogs used to only fly private. She would insist on flying her Jack Russell terrier, Jack, in a first class seat, until he grew too big.
Now he either goes by private jet – "Jack lives on a private jet," twitters Mariah – or by chauffeur-driven Mercedes. It was reported that Mariah Carey's dog The Good Reverend Pow Jackson was introduced on a private jet.
She has been known to have him driven the full 2,461 miles between her homes in Los Angeles and New York. We're sure she can now fit all eight of them on the private jet.
Clearly, sometimes the pups want to be even more pampered than planned. As Mariah is taking a luxurious bath to prep for a romantic Valentine's evening with her then, husband, Nick Cannon, Jill E Beans decides to jump in and join mom.
Mariah tweets "Aaaah! Jill E Beans leaps to the tub in hopes of a splash of champagne – whhhhy?!"  Mariah careys dog, Jill E Beans clearly has "champagne wishes and caviar dreams".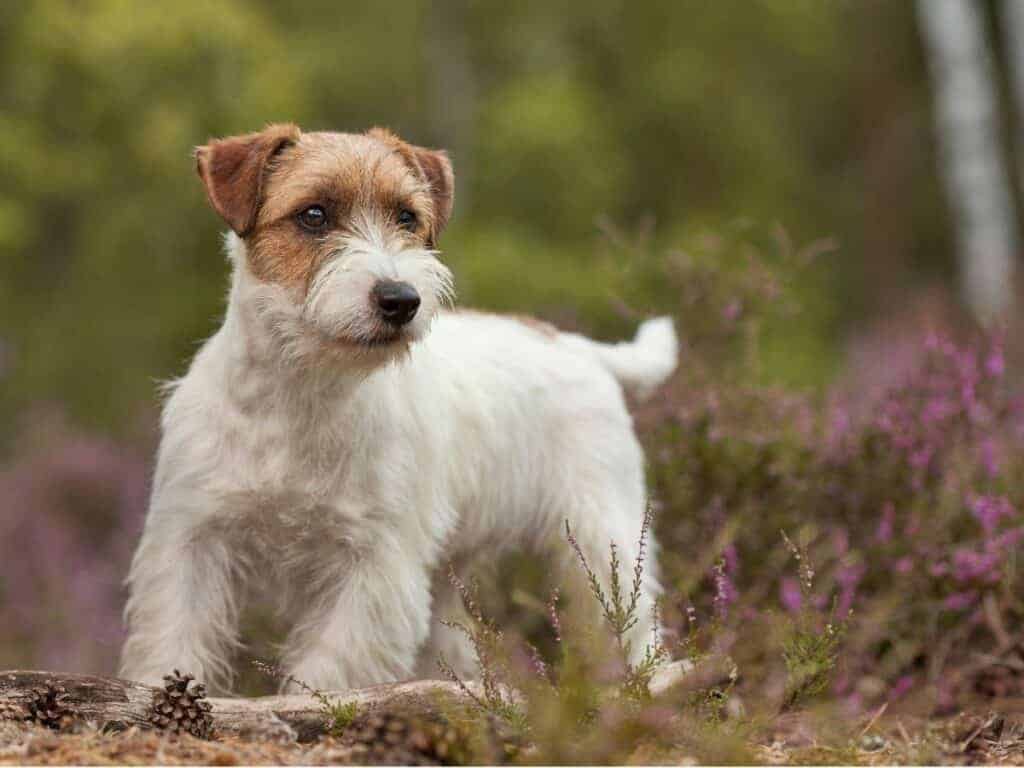 Last but not least, Mariah will go out of her way to please her pups. Apparently, walking her pups in the snow in a bikini is a (Christmas???) tradition – she posted this photo on Instagram. I love my dog, Kobi, but no way would I be walking him in a bikini in the snow…that's just way to cold!
Luckily for the Mariah fans out there, she's happy to share her life on social media. In November 2013, Mariah Carey and her 8 pups won the Most Stylish Pet on Instagram at InStyle's first Social Media Awards, recognizing the best bloggers, YouTuber's tweeters, Instagramers, and pinners in the worlds of fashion, beauty, and celebrity.
I'm sure these eight Jack Russell Terriers are the envy of many other dogs (and humans) out there, except for perhaps, Oprah's five dogs.
How many dogs does Mariah Carey have now?
As of 2021, Mariah Carey has two dogs. She shared a video of her two Jack Russells in an Instagram post while her children sang along with her to her hit Christmas song. You can check out Mariah Careys dogs on her Instagram @Mariahcarey.

Learn More About Your Dog's Breed
Best Dog DNA Test Kits
Wisdom Panel™ Essential
Test for 350+ breeds
Trace your dog's ancestry
Screen for 25+ medical complications
35+ trait tests
Embark Breed Identification Kit
Test for 350+ breeds
Trace your dog's ancestry down to 5%
Health screening (at an extra cost)
20+ Trait Tests
Embark Breed Identification & Health Screening Kit
Test for 350+ breeds
Trace your dog's ancestry down to 5%
Health screening (at an extra cost)
20+ Trait Tests