Traveling with your fur family can be a lot of fun, but it also requires careful planning and preparation – and that's where a travel dog bag comes in handy.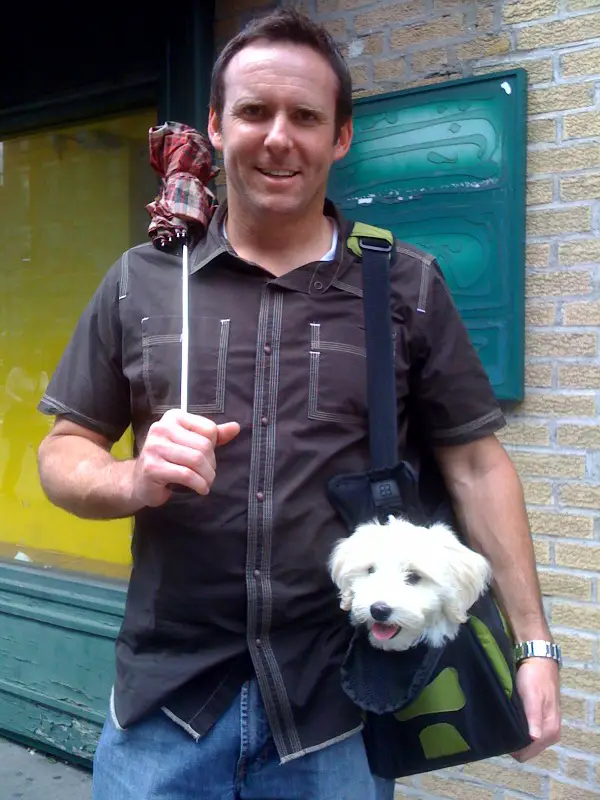 Why do you need a travel dog bag?
Having a great dog bag is a vital necessity when you have a busy, on-the-go life with your dog.
We tried out a lot of different bags for Kobi, but after trial and error, we came to love the PetEgo Boby Bag
and Jet Set Pet Carrier
.
You can see Kobi (with his friend Kelly) in the Boby Bag
here on the left. The bag is stylish and lightweight. If I have it completely closed, people are often surprised I have a dog in it.
It's durable and Kobi has never even tried to destroy it. Note that Kobi did eat through some of the bags we tried out.
The Boby Bag
is perfect for running around town (e.g. going on the subway), but not big enough for longer trips (e.g. plane) for Kobi as he's almost 20lbs. If you have a smaller pet, it would likely be great for plane travel too.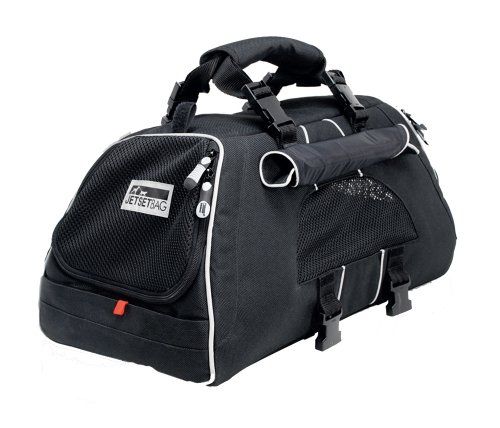 When we need to go on a longer trip or travel via plane, we bring the Jet Set Pet Carrier
. This is very stylish and fits underneath the seat in front of you when traveling via plane.
We have not had any issues with flying him in this bag. People often don't notice Kobi is in this bag too. It's roomier for Kobi and comes with a variety of straps so you can use it as a handle bag, shoulder bag, backpack or car bag.
It has flaps on the side, which allows you to give your dog a bit more privacy (e.g. if they are sleeping). It also has a nice comfortable double-sided floor mat which can easily be taken out and cleaned.
Our neighbors even borrowed the Jet Set Pet Carrier
for their dog (Kobi's girlfriend Fiesta) when they went on a trip via plane and it worked out nicely for them.