We were recently at the Global Pet Expo where there were over 3,000 vendors. With that many vendors, there's destined to be a few out there that really make us chuckle. Here are our favorite funny dog products from the Global Pet Expo, we hope they put a smile on your face too: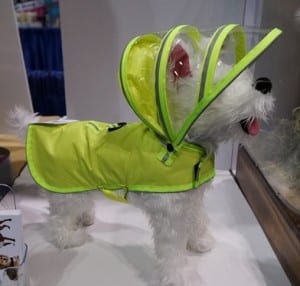 If you loved the Dog Umbrella, then this dog raincoat by Push Pushi will be right up your ally. It has a clear hood so your dog can see out while still being protected. It also comes in several different colors and patterns.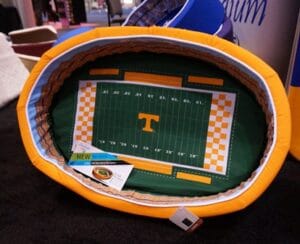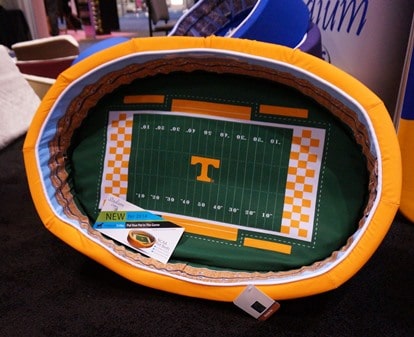 Next is a pet bed for the ultimate sports fan by Stadium Cribs, now you can get a dog bed with the stadium of your favorite college sports team! They've got both football and basketball – just in time for March madness!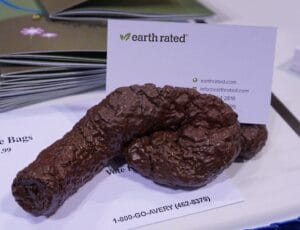 This is a cardholder for Earth rated, an eco dog poop bag company. We don't actually believe these cardholders are for sale, but it's pretty genius and funny for them to use these. It definitely got our attention!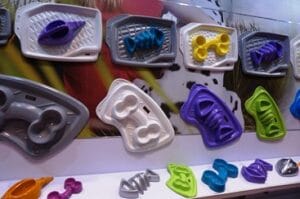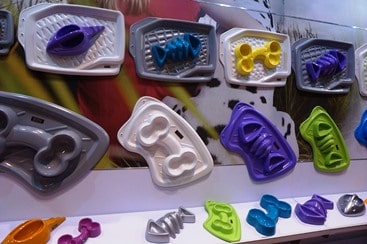 When we saw these colorful things, at first weren't quite sure what they were. Then a very nice representative from Air Design Pets explained to us that they are dog bowls for food and water. Wow – super modern!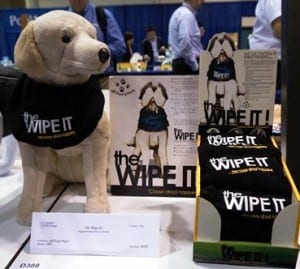 Here is the Wipe It – for your drooling dog. Created by All Four Paws, now your dog can finally have a bib to catch all that drool or you can have easy access to wipe yourself off when he drools on you. Brilliant!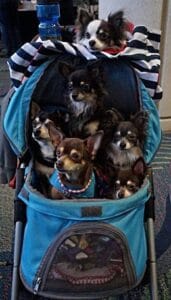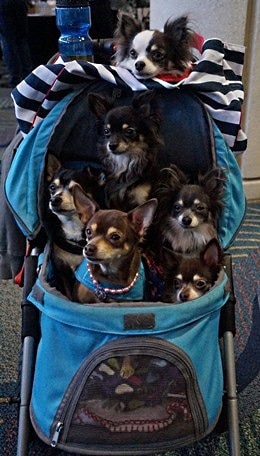 Last but not least is not a product, but rather a bunch of chihuahuas in a dog stroller. We saw these 6 cuties at an after party and they were getting their photo taken by everyone that walked by.
.