It's important your dog gets enough water. If your dog isn't drinking enough, dog water fountains might put him more in the mood. Not to mention, a dog water fountain can be quite relaxing to hear the flow of water, not just for your dog but for you too.
Here are our Top Dog Water Fountains:
All linked for easy shopping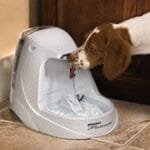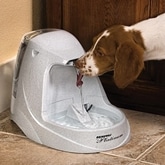 Drinkwell Platinum Pet Fountain
We wanted to start off this list with a top rated, classic favorite, the Drinkwell Platinum Pet Fountain.
With its 5-inch falling stream of water the fountain continually aerates the water and encourages your dog to drink more. A charcoal filter also removes bad tastes and odors giving your dog a very appealing way to stay hydrated.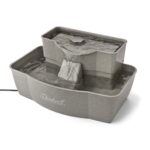 PetSafe Multi-Tier Dog Fountain
The Multi-Tier Dog Water Fountain provides your dog with 100 ounces of fresh, filtered water.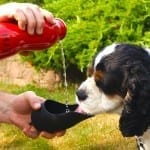 The free-falling stream aerates his water, and an activated carbon filter removes bad tastes and odors, helping your dog stay hydrated and healthy.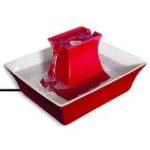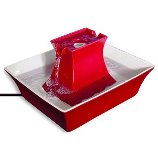 Drinkwell Red Stoneware Pagoda Fountain
One of the most stylish dog water fountains we've seen. It's a beautiful red ceramic design and will look great in your home. Please note, it's for small dogs.
The upper and lower dishes provide two drinking areas for pets, and the dual free-falling streams aerate the water for freshness, which encourages your dog to drink more.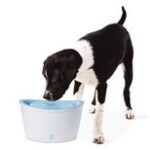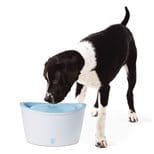 Hagen Dogit Design Fresh and Clear Dog Drinking Fountain
The Dogit Fresh & Clear Drinking Fountain provides your dog with a continuous source of fresh-tasting, filtered water that will encourage your dog to drink more water.
This BPA free dog water fountain is designed with multi-stage filtration that collects debris, food, hair and sediment. The fountain is elevated to provide a better drinking position–ideal for larger breeds.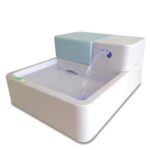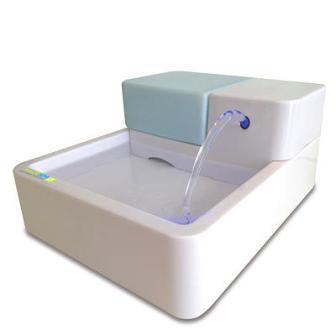 NatureSPA Premium UV Pet Fountain
For the dog that deserves the latest in technology, UV natureSPA Fountain is a state-of-the-art, modern pet fountain.
Designed for smaller dogs, the water fountain offers Ultra Violet water filtration, a low water shut-off, and a blue LED light for nighttime visibility.
Water flows at a set rate through UV chamber to maintain the UV cleaning power reducing micro-organisms and bacteria and resulting in high quality clean, clear water.