by Dr. Kristin Lester, DVM, Seaport Animal Hospital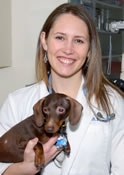 There you are, lying in bed, dreaming of taking your dog Lucky to the dog park the next day when through the darkness you hear the first muffled sounds of your beloved one starting to cough… Is this merely a nightmare? Or could it be… the dreaded Kennel Cough?!? You've heard about this disease, but wonder what it is, how it is transmitted, and what to do about it.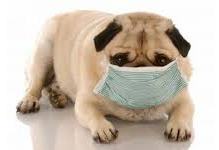 Infectious tracheobronchitis, also known as "kennel cough," is caused by a collection of highly contagious respiratory pathogens. In fact, multiple infectious organisms may be involved in a single case, including Bordetella bronchiseptica, parainfluenza virus, adenovirus type 2, canine distemper virus, canine influenza virus, canine herpesvirus, mycoplasma canis, and canine reovirus. Rarely, kennel cough can be spread to humans; however there have only been a handful of cases and it is typically only a risk with severely immunocompromised people. Canine influenza, which is uncommon, typically causes much more severe disease with fever and pneumonia, but often times starts out looking like classic kennel cough.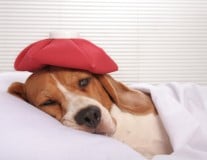 Kennel cough can occur year-round and the incubation period, time it takes from exposure to onset of symptoms, is 2 to 14 days. Dogs typically only show clinical signs for 1-2 weeks, but infected animals can continue to shed the organism via respiratory secretions for up to 3 months. Young, stressed or debilitated animals are more susceptible than adult pets. Furthermore, compromised respiratory health secondary to heavy dust, cigarette smoke, cold temperature and/or poor ventilation can also make pets more prone to infection. Infection is spread via animal-to-animal contact, aerosolized respiratory secretions or inanimate objects that get "blessed" by an infected animal.