Every dog owner understands the importance of finding the right products for dogs of all shapes and sizes. Whether you have a small terrier or a large Great Dane, Messy Mutts has a range of products that cater to your furry friend's unique needs.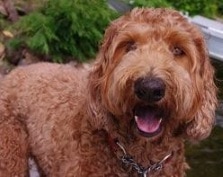 From feeding systems that can accommodate different bowl sizes to toys designed to match your dog's chew strength, Messy Mutts has dog products to keep your pet happy and healthy, regardless of their size.
In this article, we'll take a closer look at how Messy Mutts caters to different dog sizes and why this is so important for pet owners.
We discovered Messy Mutts at this year's Global Pet Expo and loved their products. While they call themselves Messy Mutts, we think they aren't messy at all, but rather fashionable and function-able!
In fact, their products inspired us to do our first VIDEO product reviews. Reason being that you can see the functionality of the product much better in 3D.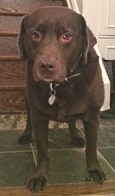 Chris Shipton founded Messy Mutts in 2013 and launched the brand in early 2014. After 20 years of designing stylish housewares, he needed a bit of a change and decided to work on solving some problems in the kitchen for pets! Their motto – fashion and function can work together!
Their dogs, Davis and Daisy, serve as the daily inspiration for Messy Mutts.
Messy Mutts Double Feeder for dogs is made with a non-slip silicone base that prevents damage to your floors. They are made from FDA approved food grade silicone – both BPA and PVC free. The bowls are stainless steel and the base comes in a variety of colors. You can also get them with either one or two bowls.
We first fell in love with their Waste Bag Holders. They're 100% silicone and both BPA and PVC free. We love that it's so easy to put a roll of bags in the holder or just bags from the grocery store.
Last, but definitely not least is the Messy Mutts Travel Water Dispenser. This handheld water dispenser is ideal for walks, hikes and traveling.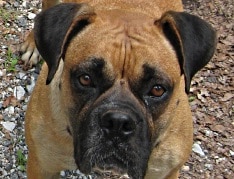 Here's the review from the winner from the Messy Mutts Silicone Double Feeder giveaway:
"Oh, we (Beau [a/k/a Fur-baby] & I) absolutely love the Messy Mutts Silicone Double Feeder. With Beau being a Boxer, she tends to be a bit messy when she eats and drinks her water – although she tries not to be – The Messy Mutts Silicone Double Feeder is perfect for her.
Because of the way its made – food and water doesn't go all over the floor anymore when Beau eats. Clean up is fast and easy – and better yet, not on my floor. I would give it 5 stars hands down. Thank you Dogsized."
ALSO READ