We're very saddened to hear about James Gandolfini's passing. We had a post up for a long time about James Gandolfini dogs and we wanted to use this space to say farewell to a brilliant actor and dog lover.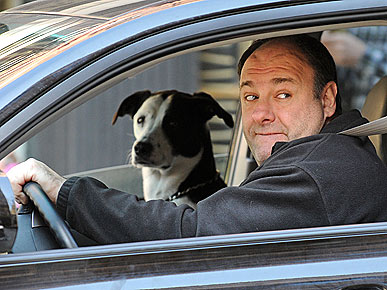 Gandolfini was an amazing actor and at 51 years old – he's left us much too soon!
Since we're all about dogs here at Dogsized, we wanted to leave you a few cute images of James and his dog as a tribute.