When the weather gets so hot outside, we're sure your dog would love a dog popsicle treat. Luckily, they're easy to make: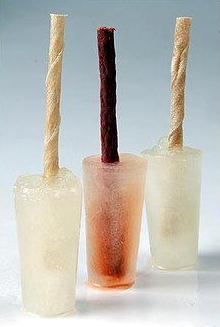 Recette de la sucette pour chien :
1. Achetez un carton de bouillon de poulet ou de bœuf à faible teneur en sodium.
2. Versez dans des moules à popsicle, des gobelets en plastique ou des bacs à glaçons.
3. Mettre au congélateur
4. While it's freezing and not yet completely solid, add a chew stick / bully stick.
This will be the popsicle stick for your dog to chew on. If you're having a hard time getting the stick straight, try covering the tray tightly with saran wrap and then poking the stick through the saran wrap.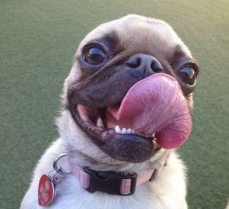 5. Congeler jusqu'à ce que le produit soit solide.
6. Simply remove and give to your dog.
We suggest letting them eat these outside or somewhere things can get wet.
LIRE AUSSI