As a dog owner, one of the essential responsibilities is to groom your pet regularly. Proper grooming helps to maintain the health, hygiene, and appearance of your furry friend. To make this task easier, there are various dog grooming tools available in the market that can help to keep your dog's coat healthy and clean.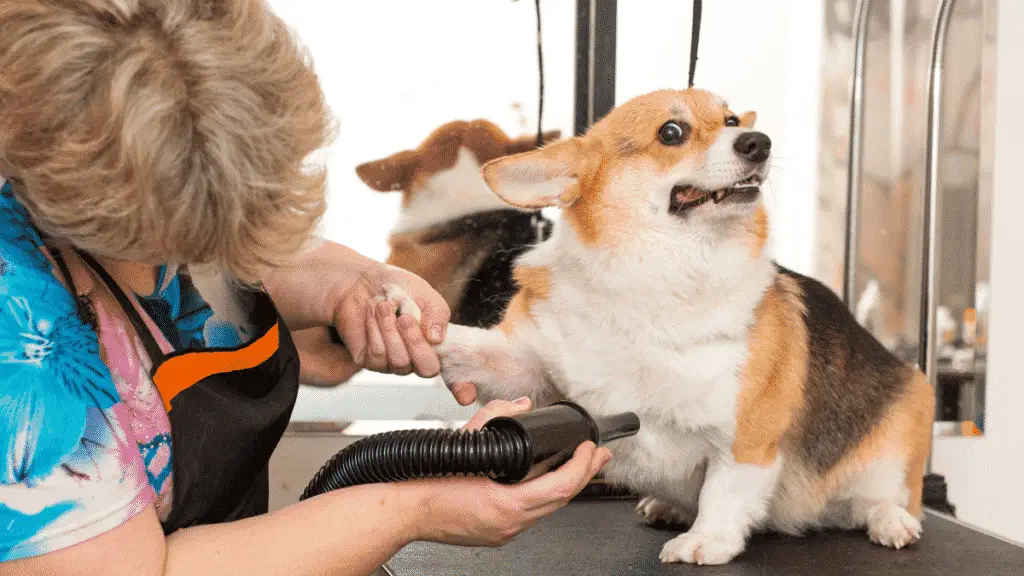 Dog grooming is part of being a pet parent. Even if you go to a dog groomer, you'll need to brush your dog occasionally (if not daily).
From brushes to nail clippers, these tools can help ensure your dog is looking and feeling their best. In this article, we'll take a closer look at some of the most useful dog grooming tools and how they can benefit your four-legged friend.
We've hand selected these great dog grooming tools.
Tout est lié pour faciliter l'achat :
Essential Dog Grooming Tools for Every Pet Parent
Grooming is an important part of your dog's health and wellbeing. Regular grooming not only helps to keep your pet looking their best, but it can also prevent various health issues like matting of fur, skin infections, and ear infections.
Here are some of the essential dog grooming tools that every pet parent should have in their toolkit.
1. Brush
A brush is one of the most basic and important grooming tools for dogs. They come in different types for different types of fur. For dogs with long hair, slicker brushes are the best option as they can easily remove mats and tangles. For short-haired dogs, a bristle brush is ideal for removing loose hair and dirt from the coat.
2. Nail Clippers
Trimming your dog's nails is vital for their health and hygiene. Uncut nails can cause discomfort and lead to walking problems. Nail clippers come in different types, but guillotine clippers are the most commonly used.
3. Comb
A comb helps to remove tangles and mats in your dog's fur. It helps to distribute the natural oils on the skin and coat, promoting healthy skin and coat growth. A metal comb is ideal for most hair types but an undercoat rake is also useful for breeds with thick undercoats.
4. Ear Cleaning Solution
Ear cleaning solution is important for maintaining ear hygiene and preventing infections. The solution usually consists of glycolic acid and salicylic acid, which helps to remove wax and dirt build-up in the ear.
5. Toothbrush
Oral hygiene is just as important for dogs as it is for humans. A toothbrush and toothpaste specially made for dogs will help remove plaque and prevent tartar build-up.
6. Grooming Wipes
Grooming wipes are great for quick clean-ups when you don't have time for a full bath. They can help eliminate odors and dirt and keep your dog smelling fresh.
Dog Grooming Tools Round Up
In conclusion, owning these essential grooming tools is vital to maintaining your pet's health and hygiene.
Always make sure to use the best quality tools and invest in brushes, combs, and clippers that are specifically designed for your dog's coat and skin type.
Regular grooming not only helps to keep your pet looking their best, but it is also an opportunity to bond with your furry friend.
LIRE AUSSI