Central Park est un endroit idéal pour emmener votre chien, mais il y a beaucoup d'endroits dans le parc où vous ne pouvez pas l'emmener.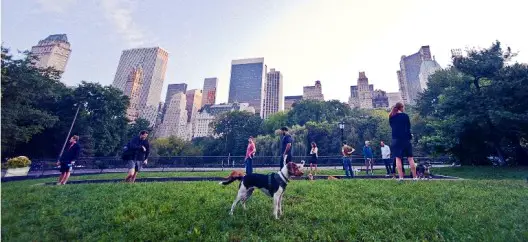 Heureusement, il existe une carte de Central Park indiquant tous les endroits du parc où les chiens sont acceptés :
View the map
Dog-Friendly-Areas-Map 
Why Central Park is ideal for dog walking
Central Park is a true paradise for dogs and their owners. With over 800 acres of greenery, it's an oasis in the middle of New York City.
But with so many areas to explore, it can be overwhelming to know where to start.
That's where the Central Park Dog Map comes in handy. This map highlights all the top dog-friendly locations in the park, including off-leash areas, dog runs, and even dog-friendly cafes.
Dog-Friendly Areas in Central Park
Some great places on the Central Park Dog Map include the North Meadow Recreation Center, which offers a vast open space for dogs to run and play, and the Conservatory Garden, where dogs are welcome on leashes.
With the Central Park Dog Map, both dogs and their owners can enjoy the best Central Park offers.