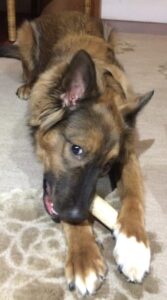 For Valentine's Day, we gave one of our favorite dogs, Presley, a Barkworthies Elk Antler to test out. Presley is a super cute and very active teen-dog. Some might say he's got ADHD. He's known to eat anything and attempt to eat everything as well. His latest item of destruction was a Christmas tree stand.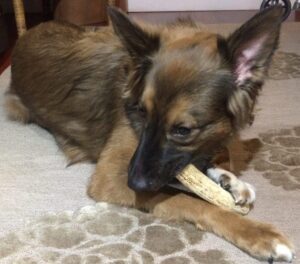 We gave Presley the Elk Antler to see if he would like it and also to see if it would capture his attention.
Antlers are an odorless treat with a hard exterior. Barkworthies uses naturally shed antlers, i.e. no harm was done to any animal for their antlers.
Presley loved the treat, which was expected. But to our surprise, Presley was also super engaged with the Elk Antler. It really captured his attention for a good period of time.
Furthermore, Presley barely made a dent into the Barkworthies Elk Antler. This is a true success as most of Presley's treats, chews and toys only last for a few seconds.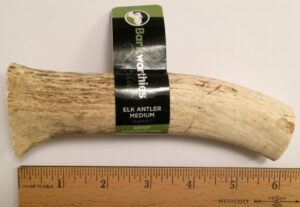 Barkworthies treats and chews are completely digestible and contain absolutely no preservatives, chemicals, or additives. They also have a "US Collection" for treats sourced or baked right here in the USA.
They also have some different treat flavors such as Kangaroo Jerky Treats, Green Tripe and Root Chew.