Ever wanted to know how much exercise you were getting while walking your dog and sanitize your hands after those poop pick ups? Well, 26 Bars & a Band have come up with a solution with the Stride.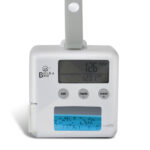 The Stride is a revolutionary, three-in-one solution which features a waste bag dispenser, hand sanitizer, and pedometer. It has a glow-in-the-dark loop for attaching your Stride to a leash, belt or belt loop. It's also portable, lightweight, and compact.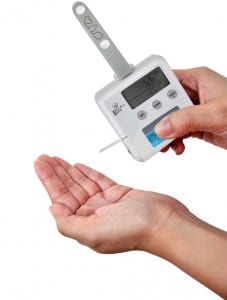 Even the waste bags are compact with a unique, flat pack style (like travel tissue), so they dispense quickly and individually. The Stride comes with 7 biodegradable bags that have a cool woodgrain design.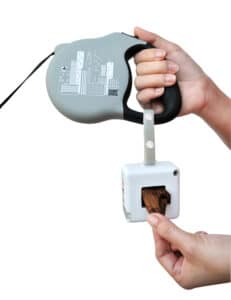 The sanitizer cartridge is removable so you can fill it with your favorite hand sanitizer. This is definitely convenient while you're out about with your dog and possibly petting other dogs and meeting people at the dog park. It helps to keep those germs a bit more at bay.
If you like to keep track of your exercise, the Stride multi-axis pedometer will monitor steps, distance, calories. It stores up to 7 days of data. So you can see how many miles of exercise you're putting in both for you and your dog.
Der Stride ist zweifellos ein cooles technisches Gadget, das die frühen Adaptoren lieben werden! Schau dir weitere coole 26 Bars & a Band Produkte an.
ALSO READ: