When the weather gets so hot outside, we're sure your dog would love a dog popsicle treat. Luckily, they're easy to make: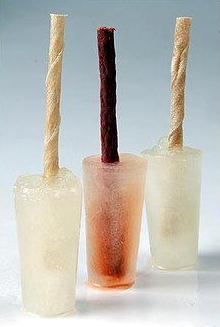 Hunde-Eis am Stiel Rezept:
1. Besorgen Sie eine Packung natriumarme Hühner- oder Rinderbrühe
2. In Popsicle-Formen, Plastikbecher oder Eiswürfelbehälter füllen
3. In den Gefrierschrank legen
4. While it's freezing and not yet completely solid, add a chew stick / bully stick.
This will be the popsicle stick for your Hund zum Kauen an. Wenn Sie Schwierigkeiten haben, den Stock gerade zu halten, versuchen Sie, die Schale fest mit Frischhaltefolie zu bedecken und dann den Stock durch die Frischhaltefolie zu stechen.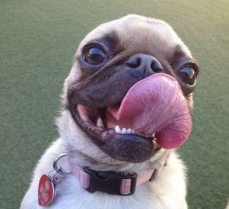 5. Einfrieren bis zur Festigkeit
6. Simply remove and give to your dog.
We suggest letting them eat these outside or somewhere things can get wet.
ALSO READ